We're excited to be part of EAT YORKSHIRE again in 2023!
A great way to say thank you to all our customers for all the support over the last year & a great opportunity to buy a selection of seriously good Yorkshire artisan food & drink this month.
Alongside 21 fantastic Yorkshire producers we will offer 10% off all purchases across our website throughout March -please note not available for wholesale/trade orders.
Here is a full list and terms and conditions for the other producers below all offering 10% off their web shops throughout March. Use the code EATYORKSHIRE on each website to claim your discount.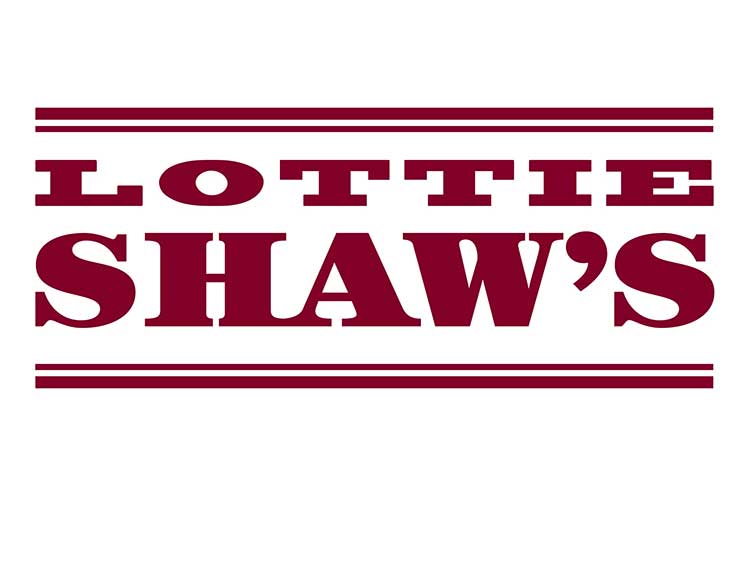 Lottie Shaw's
Their story begins over a hundred years ago, in the heart of the Yorkshire Pennines. It has a humble start, Lottie's Great Aunts; Mary and Edith Harrison, setting out to bake and sell their original recipes of regional specialities. Little did they know, it was the beginning of a legacy, a journey of a family's passion for baking, handed down through three generations and the very start of the Lottie Shaw's story.
Lottie Shaw's bake Yorkshire specialities including their award winning Yorkshire Parkin and biscuits. They have 7 Great Taste Awards and create a range of Yorkshire gifts and hampers that can be sent nationwide. Shop here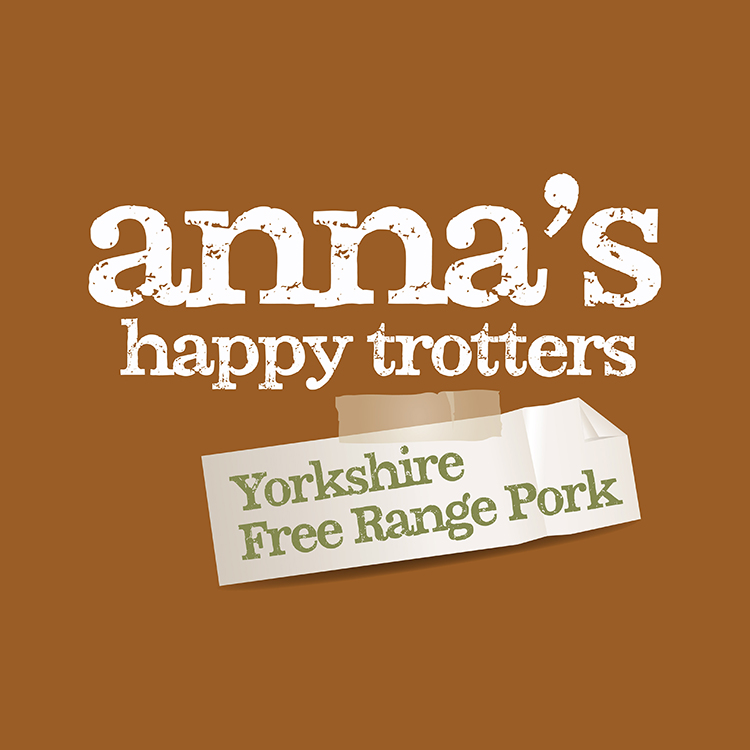 Anna's Happy Trotters
We are farmers and have a huge passion for all aspects of British Farming, in particular our free range pigs and making sure they enjoy the best standards of welfare. Did you know that only 1% pigs produced in the UK are free range and our pigs fall into this elite 1%? Shop here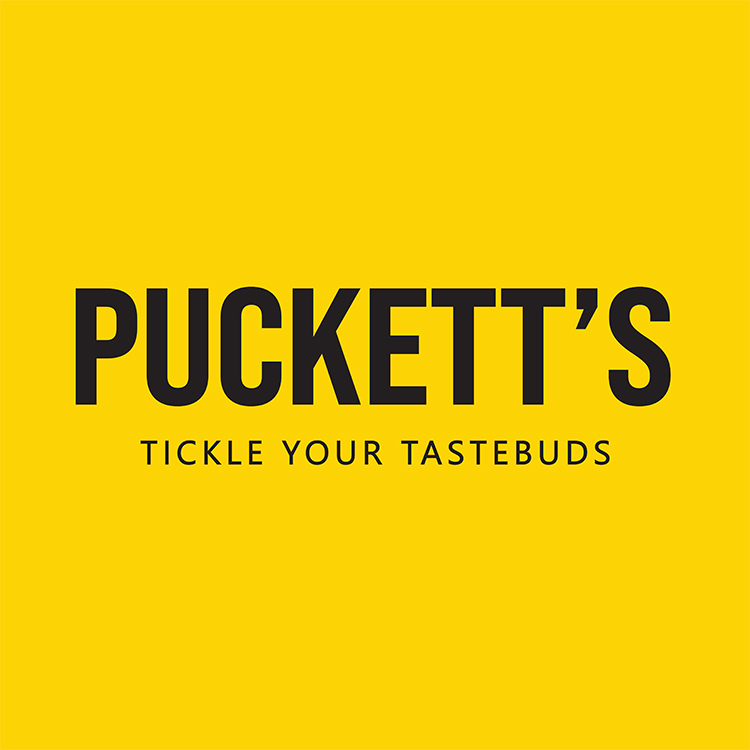 Puckett's Pickles
My Grandfathers were seafarers who captained ships all over the world. They would return with weird and wonderful spices which my Grandmothers would use in their pickle and chutney recipes. I have taken these family recipes and given them a modern twist. As a child my most favourite meals were what my Mother used to call "fridge cleaners." Left over meats; cheese; bread; bubble and squawk (Mother would chuck in anything!) and of course my Father's amazing chutneys and pickles. The table would be laden full of goodies, the atmosphere was relaxed, and the conversation flowed as we grazed - just heaven!
Puckett's Pickles customers get that same warm feeling when they see one of our jars on their table, contentment that they are in for a good feed. Shop here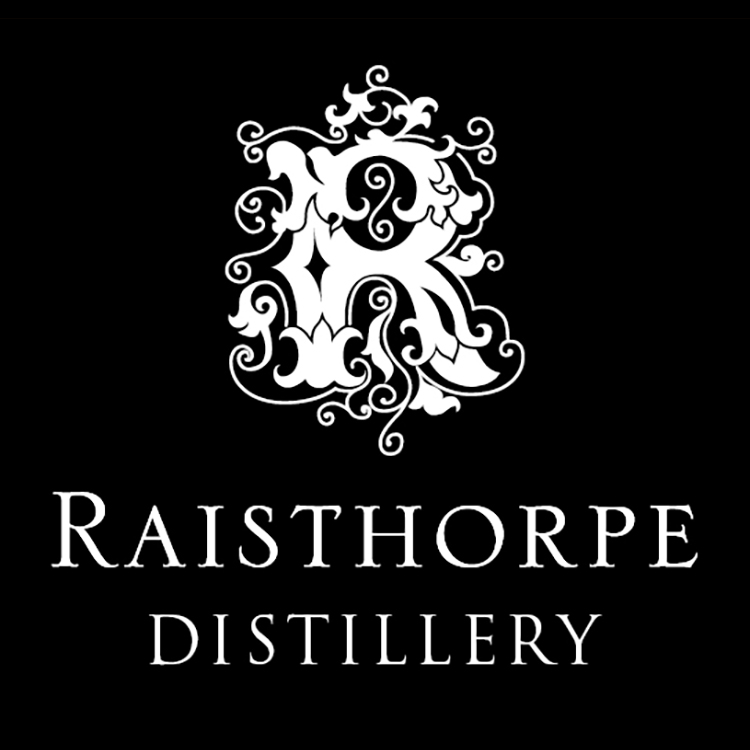 Raisthorpe Manor
Nestled in a beautiful dale within the Yorkshire Wolds you'll find our farm, Raisthorpe Manor. We are blessed to be surrounded by the finest natural water springs and wild ingredients, inspiring the creation of our gins, spirits and food. Shop here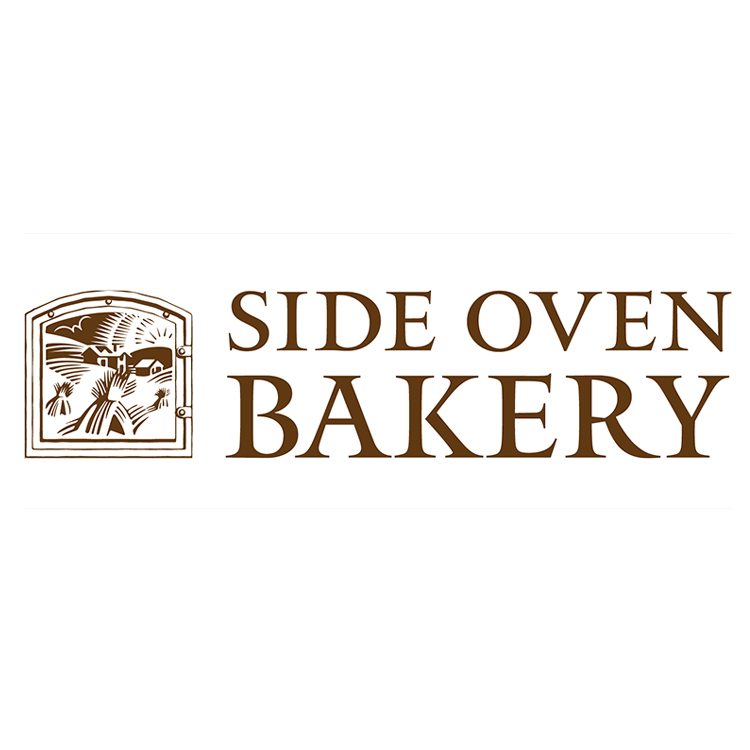 Side Oven Bakery
Our on-farm bakery makes an award-winning range of organic toasted breakfast cereals, porridge, fruit loaves, artisan breads, croissants and much more. We also farm organic soft fruit orchards including apple, blackcurrant and elderflower. These are used to produce our award-winning range of Apple Juice and Fruit Cordials which are all handpicked and pressed/infused on the farm in our juicery. You can stock up online with our award-winning cereals, or porridge, and fill your cupboards with delicious baked goodies and organic cordials. We also stock an exclusive range of handmade gifts, treats & hampers – ideal for any foodie lover.
We run regular Farm & Bakery Open Days where we bake a wide selection of organic artisan breads. You'll also find mouth-watering handmade Mediterranean breads, focaccia, savouries, croissants, pain au chocolat, flapjack, macaroons and fruit cakes. Shop here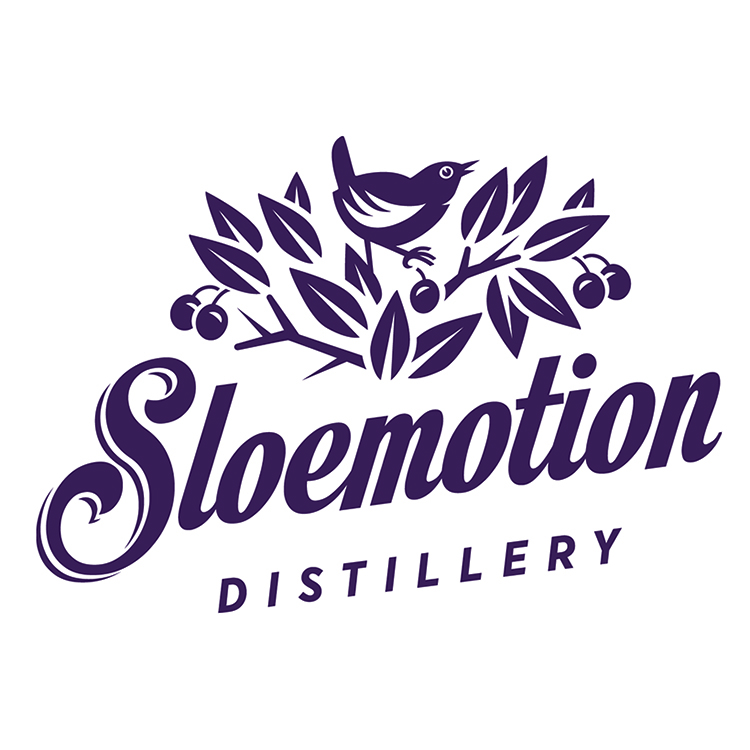 Sloemotion Distillery
Sloemotion Distillery is an established artisan spirits business creating great tasting spirits and liqueurs. The brand has its roots firmly in the Yorkshire countryside and this is a huge influence on the business, providing not only a source of hedgerow botanicals but also inspiration on their doorstep. A strong philosophy of respect for the environment runs through the heart of the business and has done from day one, nearly 20 years ago.
The business began after carrying out a wildlife conservation project resulting in a proliferation of sloes growing in the farm hedgerows; for Joff Curtoys, Sloemotion Founder, who had grown up sipping Sloe Gin in the countryside, this was the seed of an idea and from there the business has flourished. Shop here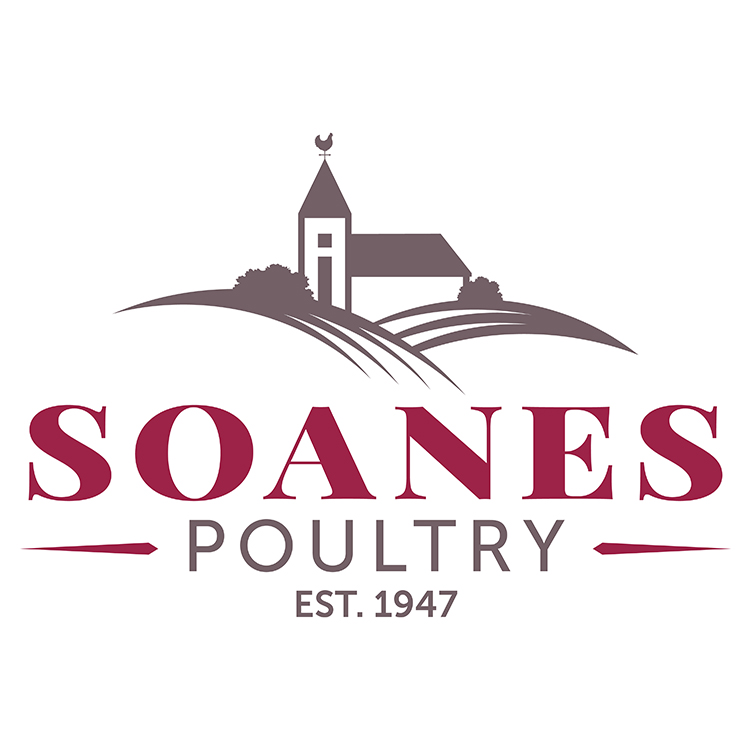 Soanes Poultry
Available exclusively online, our Great Taste award winning Higher Welfare chickens live in light, airy barns with natural light and ventilation and have 20% more room than our standard chickens and lots of enrichment items to stimulate their natural behaviours. These higher welfare conditions and animal husbandry standards deliver an outstandingly tasty chicken that tastes like chicken used to. Shop here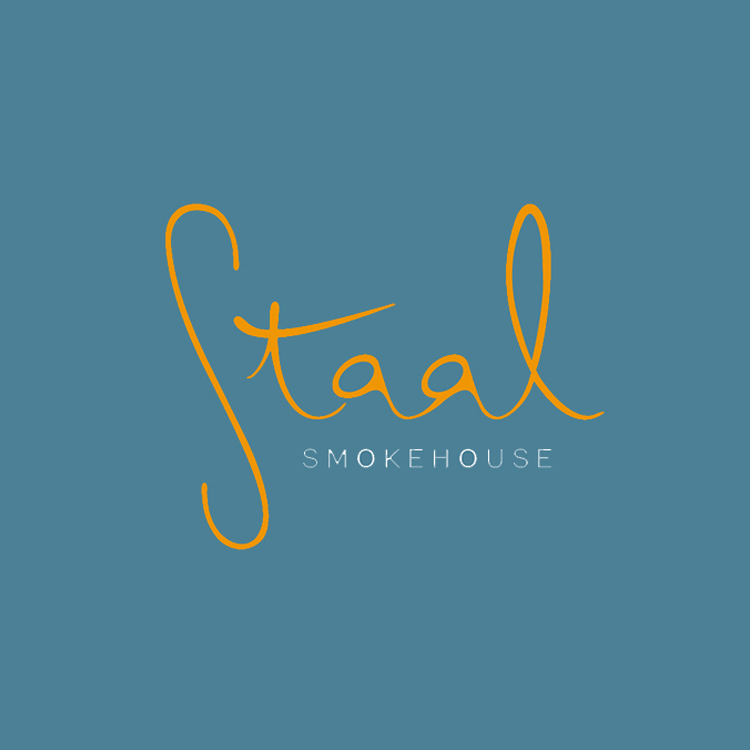 Staal Smokehouse
Staal Smokehouse is a small artisan smokehouse located just outside the beautiful market town of Beverley, in the heart of the East Riding of Yorkshire. A family run affair, where Justin and Georgina Staal take great pride and care in producing mouth-watering smoked products. At the heart of the business is the belief that they should buy the very best raw products possible; use traditional curing and smoking methods using modern technology and that the smoke should compliment the product rather than mask it. All of which culminates in a wonderful high-end product that is found in farm shops and delis, small eateries and Michelin Star restaurants. Shop here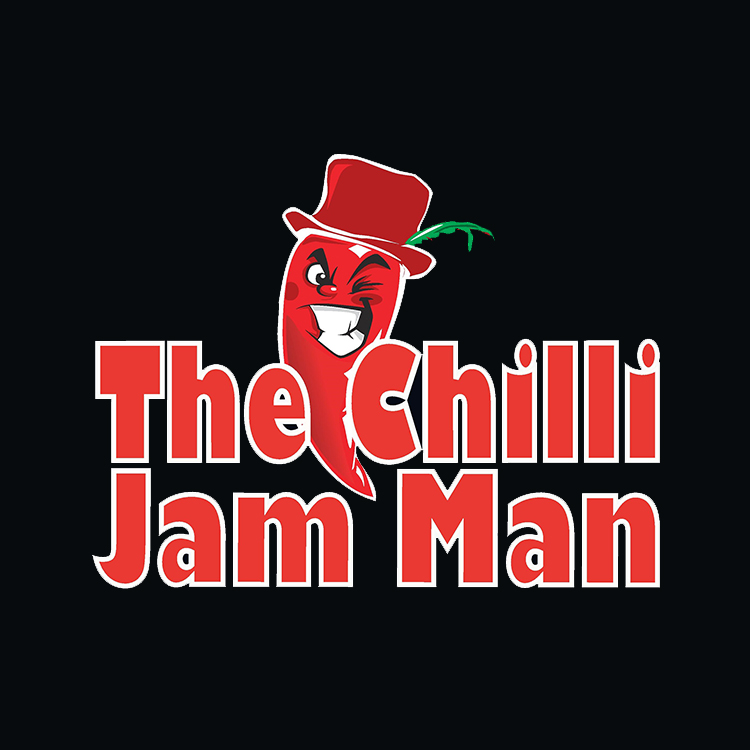 The Chilli Jam Man
Simon AKA The Chilli Jam Man started making chilli jams to spice up his food after living in Australia for a few years, where he fell in love with South-East Asian flavours. When he returned to the UK he couldn't find anything to hit the spot, so he decided to make his own. He made small batches which were soon in high demand from his friends. He turned up to his first market in 2009 with 40 jars and sold out by lunchtime, so decided to make some more – and soon ran out of space! Making everything in-house in his commercial kitchen in the heart of the Yorkshire Wolds, Simon now runs a small team and still prides himself in using the best ingredients.
Spicing up everything from sandwiches to stir-fries, pasta to pizza and curries to chilli con carne, most of the range is now vegan-friendly and gluten-free, which has seen sales soar. The range has picked up many National Awards along the way, including so many Great Taste Awards he's now classed as a Great Taste Producer. Shop here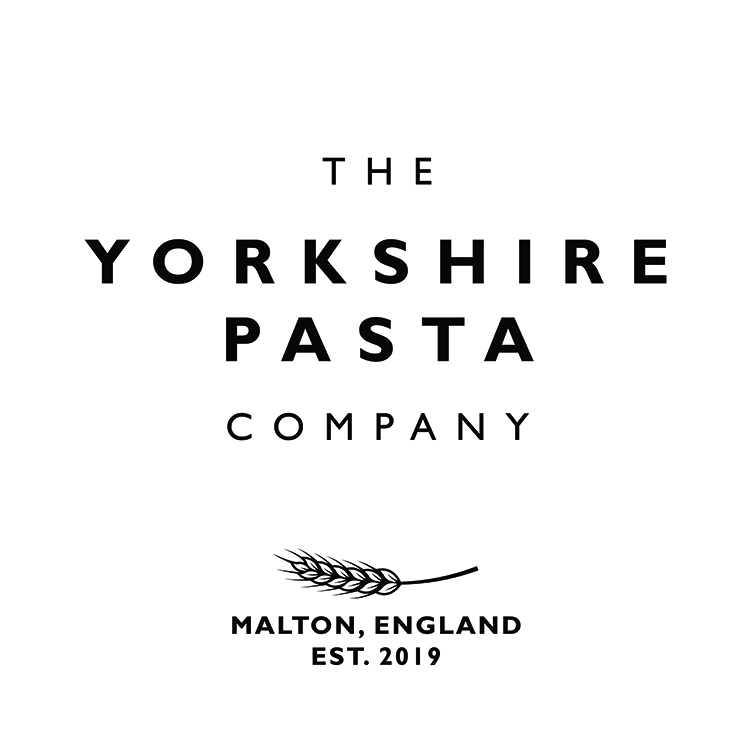 The Yorkshire Pasta Company
This small family business launched their British pasta in May 2020. Kathryn and the team create delicious pasta using locally milled wheat flour and traditional artisan techniques. A sustainable approach to a classic product, their range of five delectable pastas are all packed in striking, bespoke, plastic free paper bags (100% recyclable). The family even use Solar power to run Yorkshire Pasta HQ. The bronze drawn method and careful slow drying overnight delivers a superior pasta. It is wholesome tasting and robust in texture compared to the mass manufactured pastas typically found on supermarket shelves. It is also vegan and vegetarian friendly. The company is going from strength to strength, changing the way consumers view pasta and delighting families up and down the UK with their premium British products. Shop here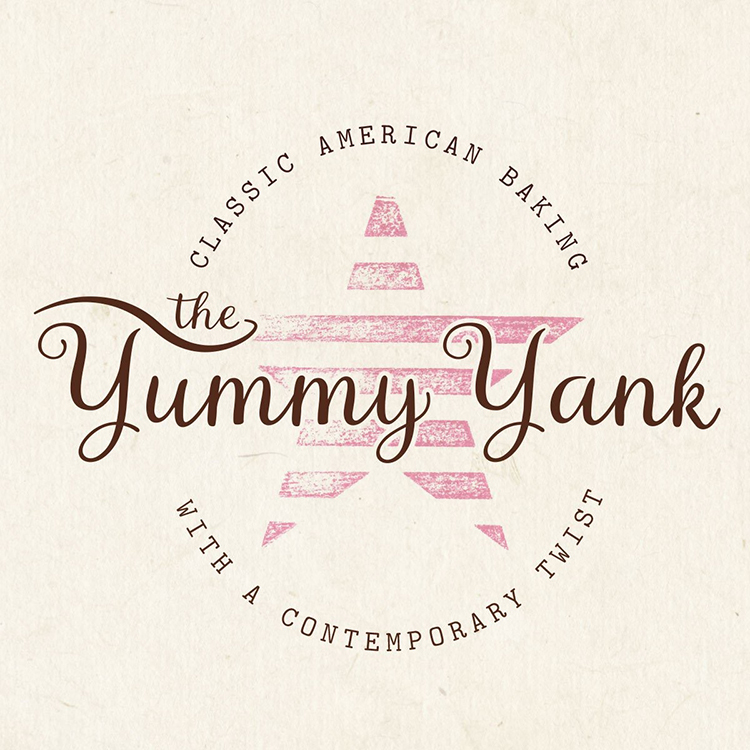 The Yummy Yank
Lisa Gair, The Yummy Yank, originally from the US, has been baking her award winning, authentic American desserts in Yorkshire for nearly 20 years. Lisa's bakes reflect her culture and are also a tribute to her father (nicknamed Yummy) and her uncle (nicknamed Yankee). The Yummy Yank has gone from home baking to being baked in a BRC AA rated facility. As well as an extensive range of brownies and loaf cakes, seasonal specials are always available and we are proud to have recently launched our first packaged, retail product - Brownie Snaps. Shop here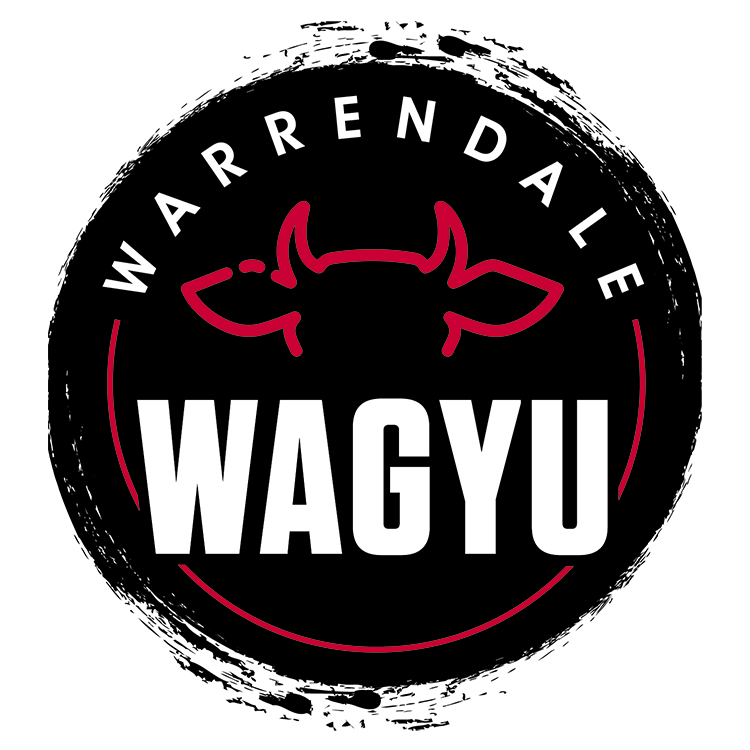 Warrendale Wagyu
Warrendale Wagyu is a Yorkshire based Company established in July 2017. We work with over 250 partner farmers to produce our unique Wagyu Beef to supply to restaurants and direct to consumer, using our own fullblood Wagyu genetics crossed with dairy cows to produce a Wagyu Cross, also known as an F1 Wagyu. We have been lucky enough to be awarded a 1* great taste award for our 8oz Wagyu sirloin steak and supreme champion in the Deliciously Yorkshire awards in 2019. Shop here Wold Top Brewery
Welcome to Wold Top Brewery where our vision is simple; we want to make great tasting beer, using home grown, and sustainably sourced ingredients for the rest of Yorkshire and the world to enjoy! To create this, we've spent the last few decades working hard to refine and improve our craft to bring you a range of beers that are full of character and taste.
We have won many awards for our beers over the years and are proud of our range of all year round and special edition cask, keg and bottled beers that include Wold Top Bitter, gluten free beer Against the Grain and best-selling favourite Scarborough Fair IPA. Shop here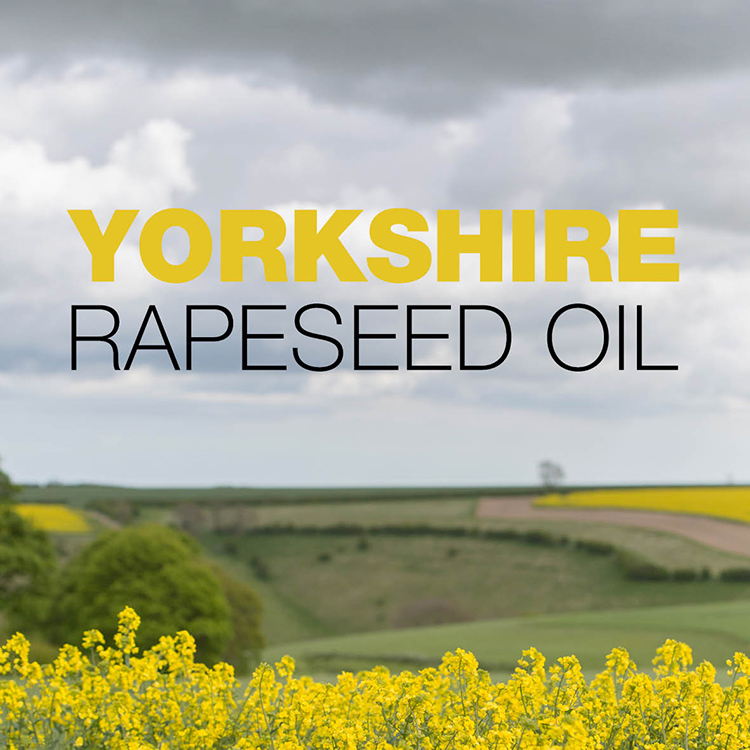 Yorkshire Rapeseed Oil
www.yorkshirerapeseedoil.co.uk
Adam Palmer first took over the farm at Breckenholme in 2000, following in his grandfather's footsteps. In 2008 we sold our first bottle of cold pressed rapeseed oil. Since then our story has grown to see us producing a wide number of products, dressings, oils, mayos, but one thing remains the same. Everything is still 100% made by us here on our farm on the Yorkshire Wolds and everything is made with the base ingredient of our award-winning Yorkshire Rapeseed Oil.
Our team may have grown since the early days, but we are still passionate about low food miles and making the most of the wonderful produce Yorkshire and the UK have to offer. We love working collaboratively and are particularly proud of our products created together with other local producers. Shop here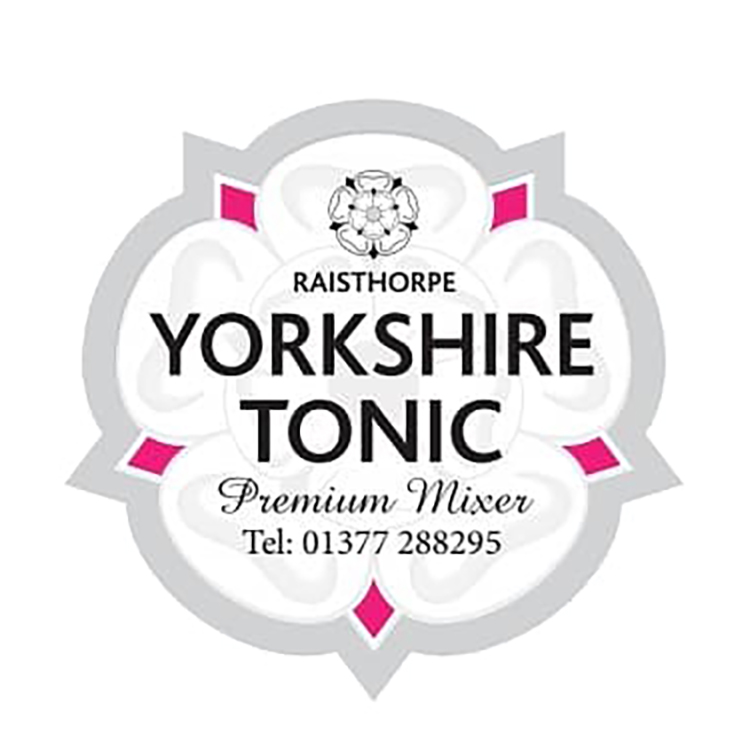 Yorkshire Tonic
Yorkshire Tonics are produced by Raisthorpe Distillery based on the Yorkshire Wolds. The inspiration behind the tonics was to produce a mixer that was Yorkshire, natural and flavoursome for tonic and lemonade drinkers. The tonics are made with Yorkshire water and contain a game-changing ingredient Quassia, which makes Yorkshire tonics dry and crisp but less-bitter, allowing the natural flavours to come to the fore. Shop here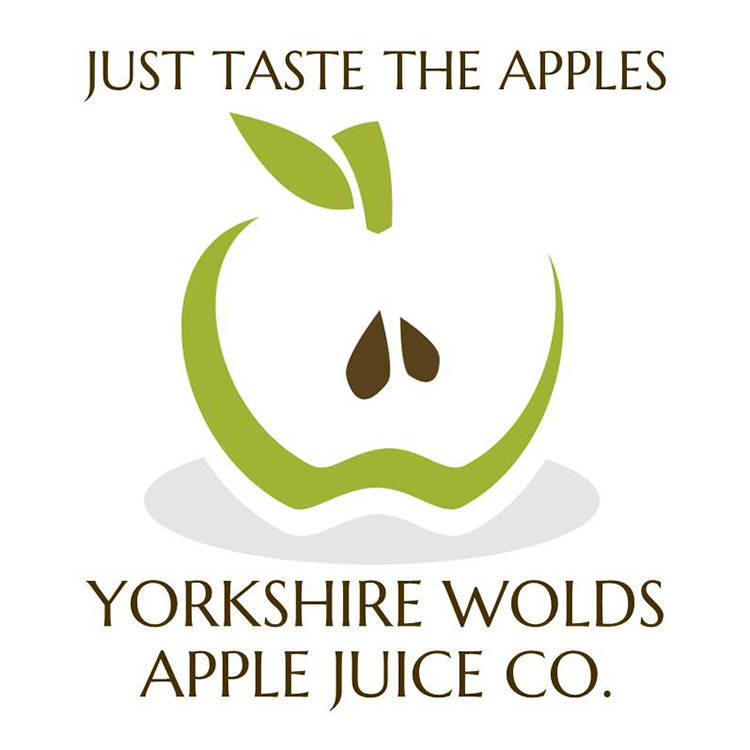 Yorkshire Wolds Apple Juice
www.yorkshirewoldsapplejuice.co.uk/
Yorkshire Wolds Apple Juice Co we pride ourselves on being a small, Yorkshire family business who make juices from 100% English grown fruit the "old fashioned" way. As we use a traditional cold press method our juices simply taste exactly how they should, bursting with pure, natural flavour and fruit goodness. From the moment the fruit arrives with us to orders being dispatched we have full provenance of our juice, something we are incredibly proud of. Shop here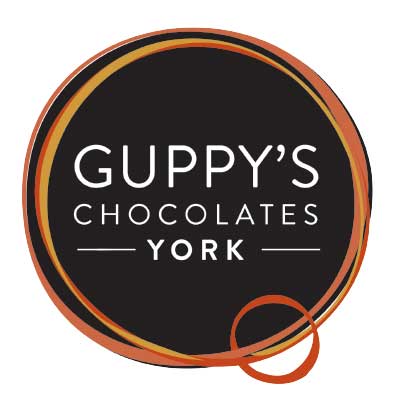 Guppy's Chocolates
Quality chocolates had been a passion of ours for a long time and chocolate making used to be a part-time hobby. In September 2010, we decided to take that hobby further and make the dream of having our own chocolate producing business a reality. So we converted our garage into a mini chocolate factory and gave up the other jobs. We now supply more than 250 companies across the Uk with our handmade chocolates. Shop here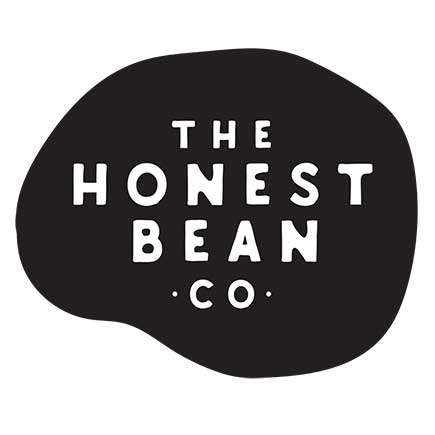 The Honest Bean Co.
Fava beans have been grown in the UK since the Iron Age, but mostly exported far and wide. Now from our family farm in Yorkshire, we're on a mission to get more people eating this humble British bean.Low in food miles and loaded in nutritional goodness, we roast our beans to perfection, then season generously. No bags of blandness here.Soon to be your fava-rite snack, these beans have bags of crunch. Sprinkle over a salad, serve with a cold beer, or grab a handful for a high- fibre, high-protein post-workout snack.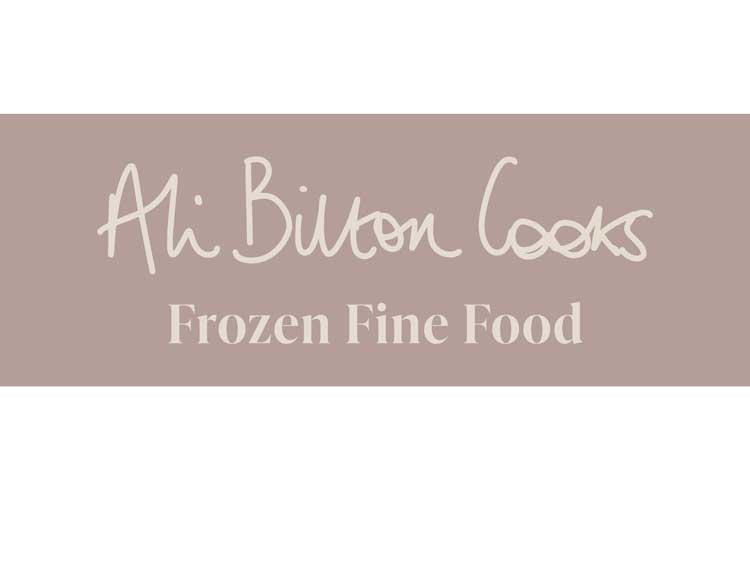 AliBiltonCooks
AliBiltonCooks is the latest venture of professional chef Ali Bilton, bringing high quality frozen food straight to your home. Ali has had a long career in the food industry, cooking for F1 teams, royalty and VIPs alike. Her meals are cooked with care, with locally sourced ingredients, and frozen for your convenience. There is no compromise on flavour, taste and appearance, so you can enjoy Ali's restaurant standard dining in your own home, as if she had cooked it for you personally. Shop here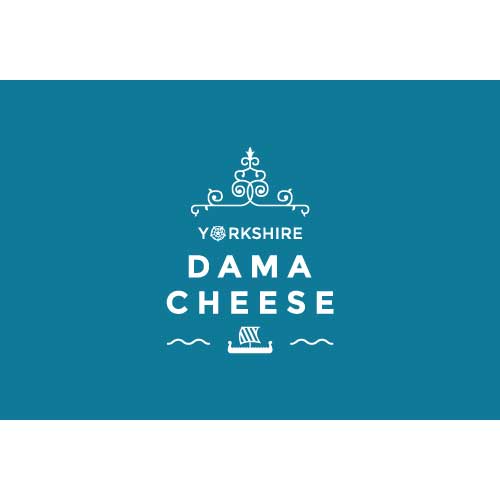 Yorkshire Dama Cheese
www.yorkshiredamacheeses.co.uk
Yorkshire Dama Cheese started in 2014 after moving to Yorkshire from Syria, and just four months later, much to our surprise and delight, we won the World Cheese Award Bronze Prize. This has since been followed by many more awards and recognition, plus TV appearances with the likes of The Hairy Bikers, Nadiya Hussain, James Martin, Countryfile to name a few. All this success led to a move to new premises in early 2017 and we were honoured that HRH The Princess Royal came along to open our new factory.
Our "Squeaky Cheese" is now produced in 7 different varieties from locally sourced cow's milk and we also have recently added goat and sheep milk versions. We also make a range of other diary products such as ricotta, yogurt and butter as well as our squeaky cheese and supply many local farm shops, delis and restaurants, as well as further afield through nationwide distributors. You can find us most weekends at local farmers markets and food festivals, or you can visit our online shop if you can't get to see us in person. Shop here
Enjoy !