Lime & Ginger Cheesecake Sundaes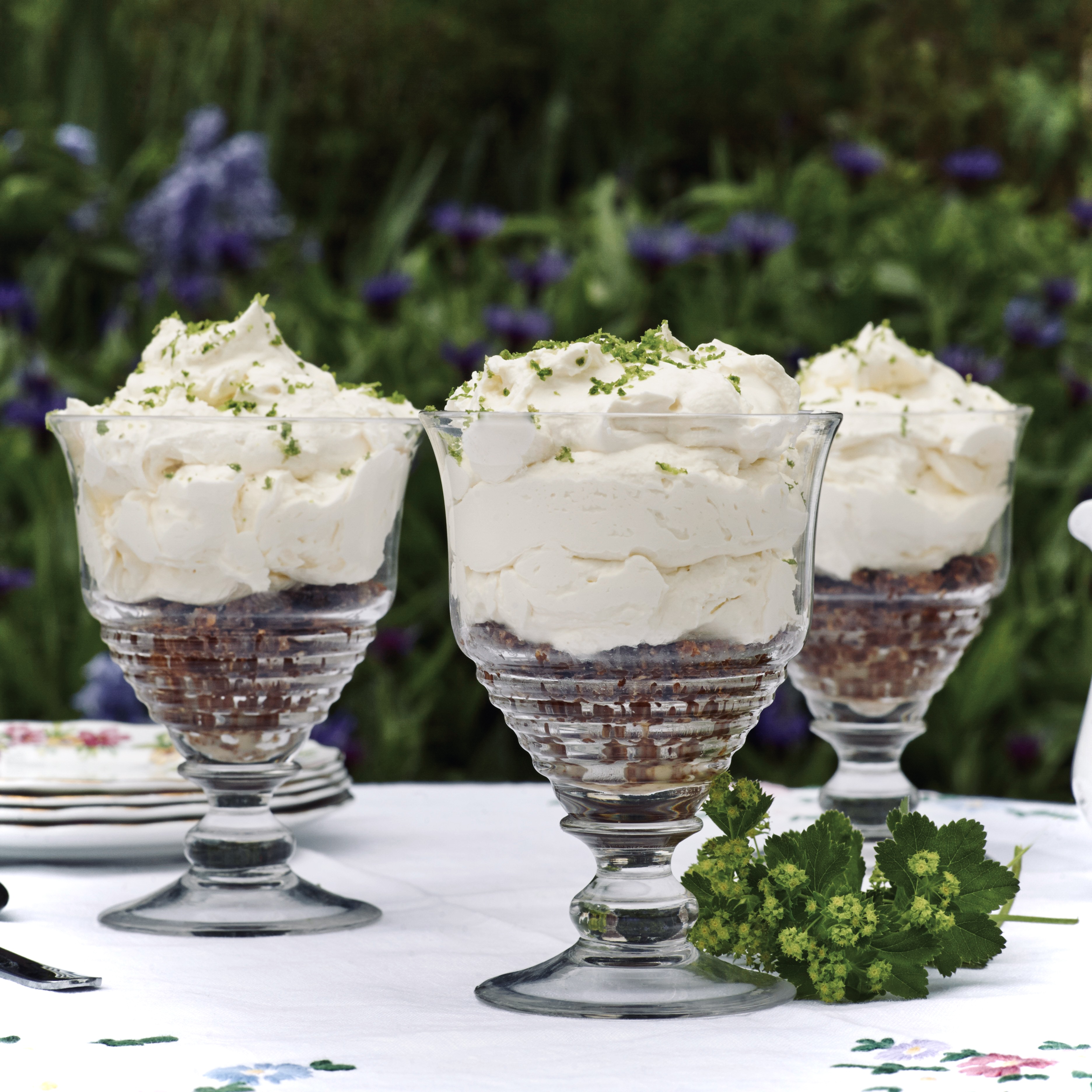 Not just a great biscuit for dunking… Our award-winning Yorkshire Parkin biscuits make the decadent rich ginger biscuit crumb base a zingy citrus cheesecake topping bursting with creamy flavour ... and it's a summer BBQ very quick no fuss, & no cooking delicious recipe.
Ingredients;

For the Base;
1 box of 275g Yorkshire Parkin Ginger biscuits - 225g needed for the base and reserve the remaining crumb to sprinkle onto the top.
115g butter melted.
Crush all the biscuits in a blender, then weigh out the 225g and place in large bowl and add the melted butter. Place in individual sundae glasses or glass bowls if you want to see the layers and press firmly into the base. Place in the fridge to chill.
For the Cheesecake Sundae Topping;
300g Full Fat Soft Cheese
250ml Double Cream
2 Limes - Juice & rind
Place the cream cheese and double cream ingredients into a bowl and whip with hand or electric whisk until stiff & fluffy then slowly add the lime juice and zest and stir until blended . Place into fridge and leave for at least 2 hours. When ready to serve scoop or pipe the mixture on top of the chilled bases and finish with a little lime zest & reserved Yorkshire Parkin ginger biscuit crumbs.