Urban myth or scientific fact: does drinking hot drinks on a scorching summer's day really cool you down?
My mum always swears drinking a cup of tea on a hot summer's day does refresh and cool you down... but if you're among those who prefer a chilled glass of water to a hot cup of tea on a scorching summer's day, take heed: scientists say a hot drink will cool you down more than an ice-cold beverage!
So how does it work?
According to Professor Peter McNaughton, a neuroscientist at the University of Cambridge, consuming hot beverages, such as tea or hot water, will raise your core body temperature. And this makes you to sweat at an increased rate.
Nerves in our mouths and in our upper digestive tract respond to the heat of the beverage, stimulating the brain to produce more sweat. And as it evaporates, the sweat effectively cools you down.
Water evaporates very quickly from the skin. And when water evaporates, McNaughton explains, "that cools you down."
But there's a catch!
"Sweating will start, or increase, if the person is already hot," says Dr Christopher Gordon, an expert in human thermoregulation at the University of Sydney. "Whilst people often feel hot during the consumption of the hot drink they will feel cooler once they are sweating."
Sweat glands are distributed across the skin's surface. The distribution of sweat glands, Gordon explains, "is greater in areas such as the head and hands and lower leg region. As people sweat they often feel cooler as they notice the change in skin temperature in the face."
Sweating is vital for our bodies to function, "because if you didn't sweat in a hot environment, then your central temperature would rise and it only takes a rise of a couple of degrees for that to cause brain damage and death," says McNaughton.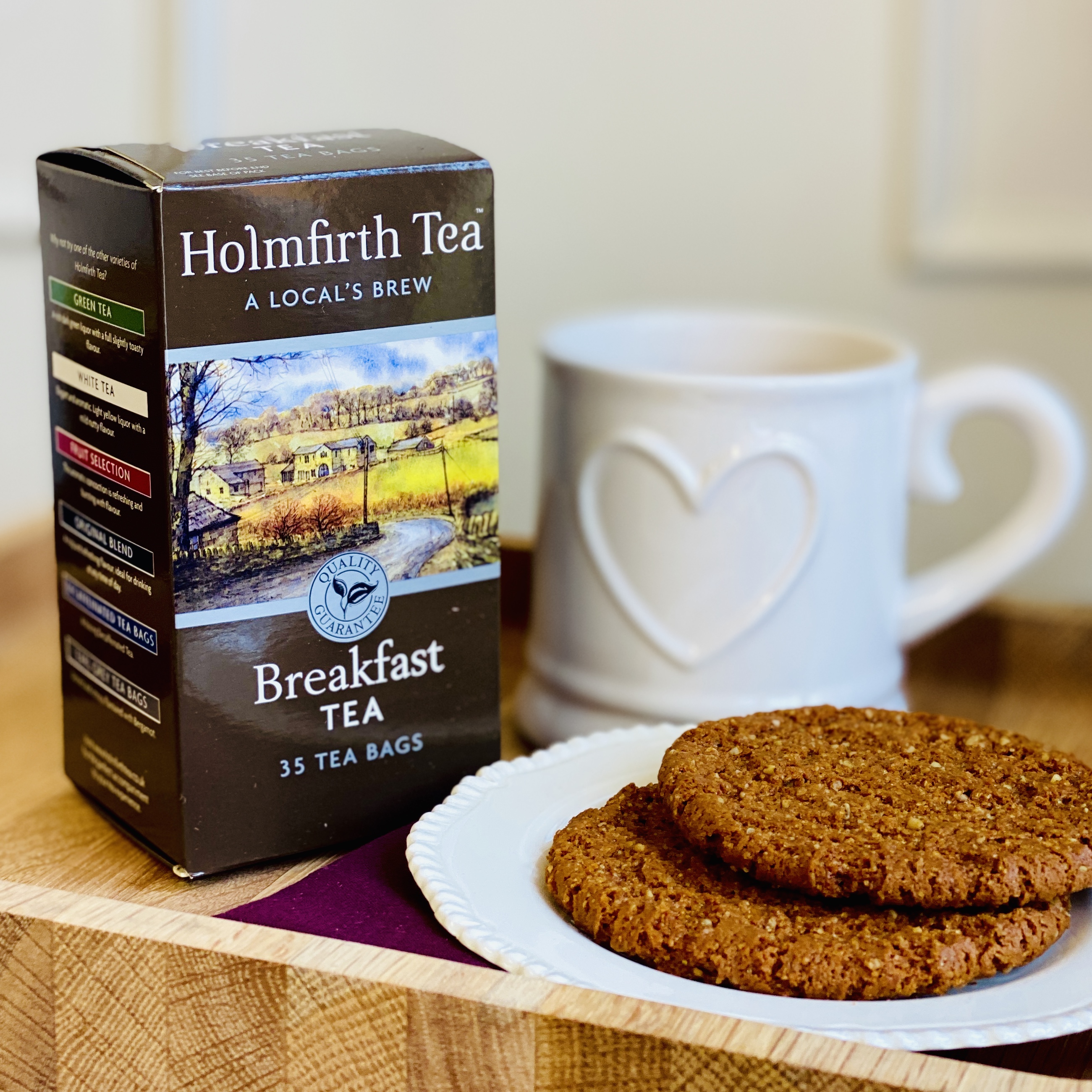 A good cuppa...
So, instead of reaching for an ice-cold soft drink or artificially sweetened juices when you're feeling hot and bothered, McNaughton suggests "a good cup of hot tea, because it doesn't have other effects" - like huge levels of caffeine.
"Cool drinks only cool you momentarily," says McNaughton, "because the volume of the cold drink is relatively small when compared to your body, so the cooling effect gets diluted quite quickly."
The jury is out on the cooling effects of an accompanying seriously good all-butter shortbread biscuit, but we think it may help too!