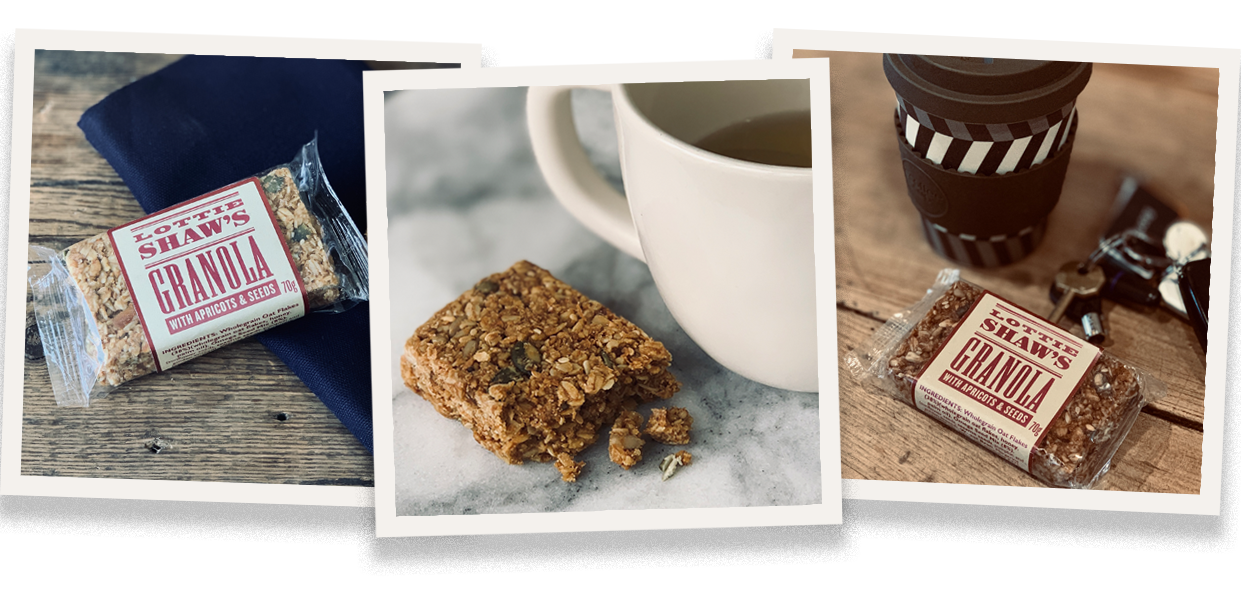 Mornings can be a rush...In fact some days are a challenge to grab a quick nutritional breakfast. I've often grabbed one of our Granola bars as a breakfast-on-the-go, which made me think that with a recipe tweak or two, this would be a seriously good breakfast bar. So when we were given the opportunity to be featured in the "go-local" cabin breakfast basket selection on Eastern Airways' Flybe Uk flights, we were really excited.
Amanda Clark, Eastern Airways' Head of Cabin Services & Training explains; "As a UK regional airline, we are working closely with many businesses local to where we operate as we 'go local' to supply our newly refreshed complimentary on board products."

"We are very pleased to be able to work with Lottie Shaw's who are providing tasty flapjacks and granola bars for our snack basket, which our cabin crew will offer to passengers during flights as part of the complimentary service."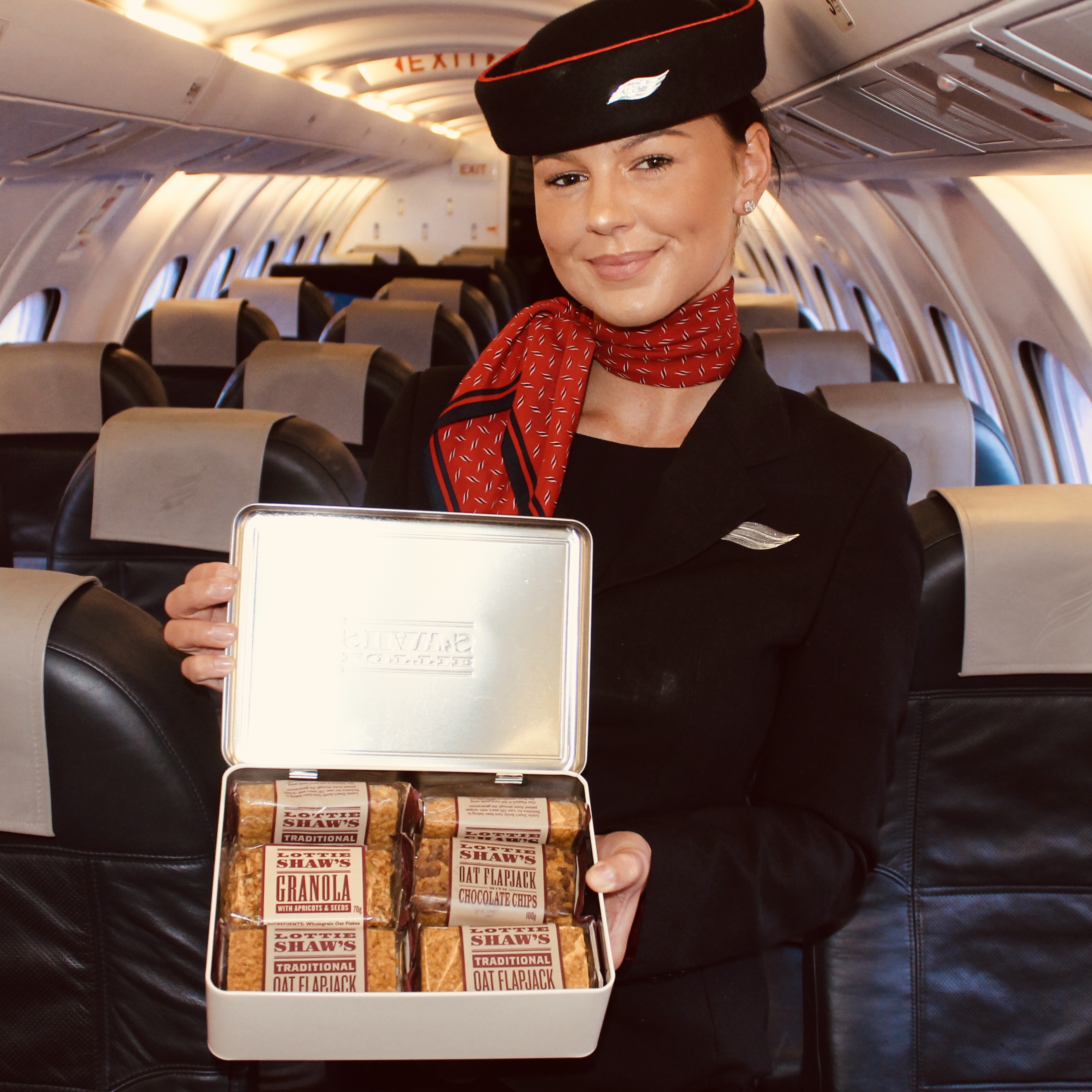 I'm really delighted that the new brekkie bar will be offered as a commuters breakfast-on-the-go aboard Eastern Airways'. I think in an era when so many of us can skip breakfast altogether because we're in a rush, organising our kids, or on an early morning commute, it's great to have an artisan breakfast bar, made by hand in a traditional way. What we put in our bodies first thing in morning is so important, now more than ever we want a product with traceable integrity, using the finest ingredients and to know where they've come. English wholegrain oats, omega rich seeds & fruit offering a natural energy hit that simply fits in our pocket.

So what's in our Granola Breakfast bar? The superfood of breakfasts... oats but not just any oats, our oats are produced by a family of milliners in south Cheshire, with over 15 generations of experience of milling oats to create utter oat perfection. Next we add a mix of essential omega rich sunflower, linseed and pumpkin seeds and tasty apricot chunks.