We've baked the biscuits... so you can be creative and decorate them!
Whether you're looking for a relaxing activity - icing emerged as one of lockdown's creative trends of 2020 alongside mindful colouring-in, or if your kitchen has been the war zone of kids homeschooling and lockdown baking, then this could be a welcome break from cleaning up! Our Gingerbread Heart biscuit decorating kit jumps to straight to the creative bit... including everything you need to decorate the biscuits.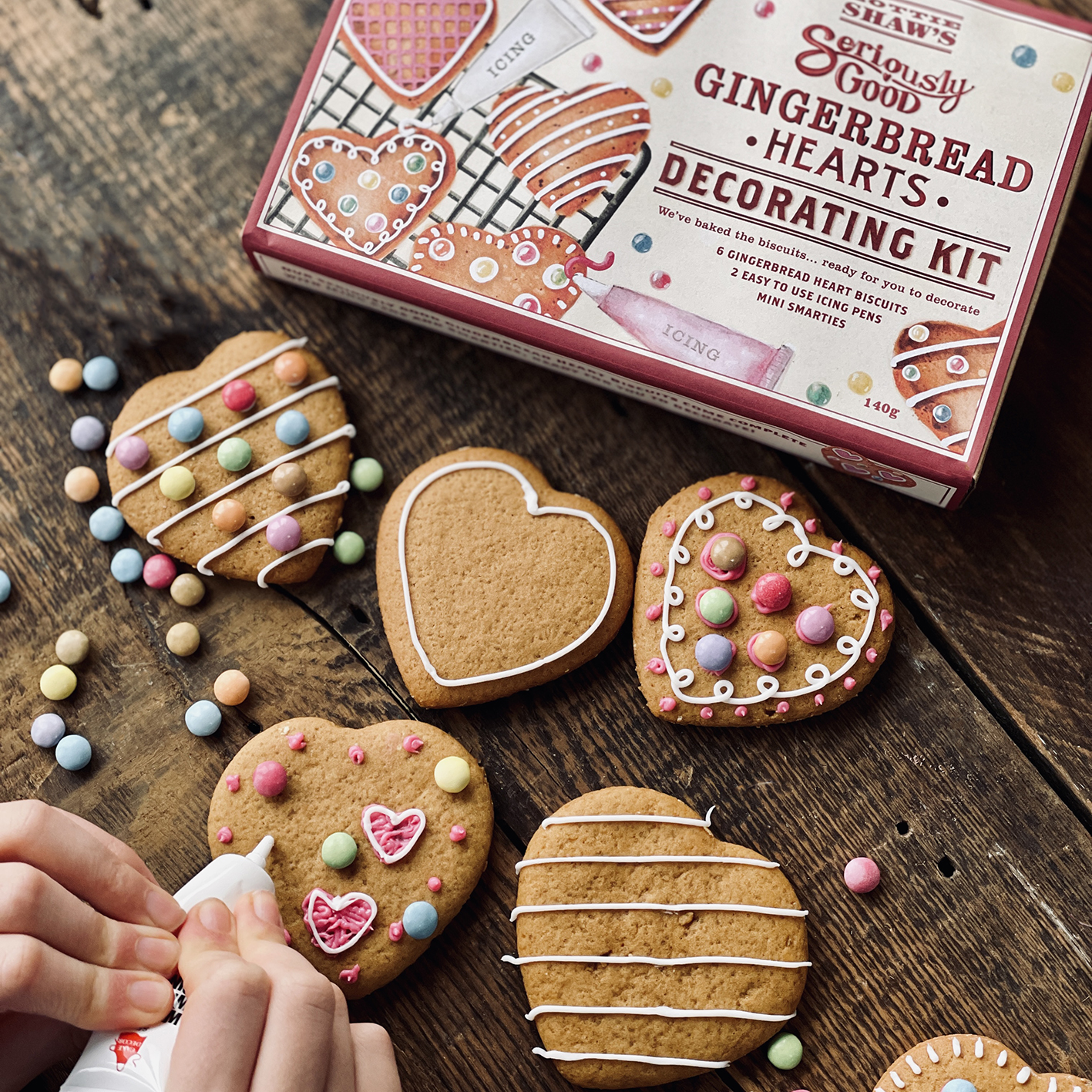 What's in the box?
Featuring six of our seriously good gingerbread biscuits, baked to our traditional family heritage recipe. Our best-selling gingerbread biscuits have just enough warm ginger spice to be a hit with all the family and are large enough to be a generous space to decorate! The two pink and white icing pens feature small nozzles, perfect for delicate details and a consistent flow. The kit is complete with brightly coloured mini smarties to add a splash colour and add the perfect flavour combination of ginger & chocolate!
Tip & Tricks…
If you warm the icing pens by gently squeezing them in your hand (with the lid firmly on) the icing will then flow out better. To ice straight lines, lift the pens a little higher from the biscuit so it lays smoothly in one go rather than close to the biscuit in stops and starts. If you attach the smarties at the end by using a little dot of icing you can then move then biscuit to the side to allow the smarties to stick as the icing sets.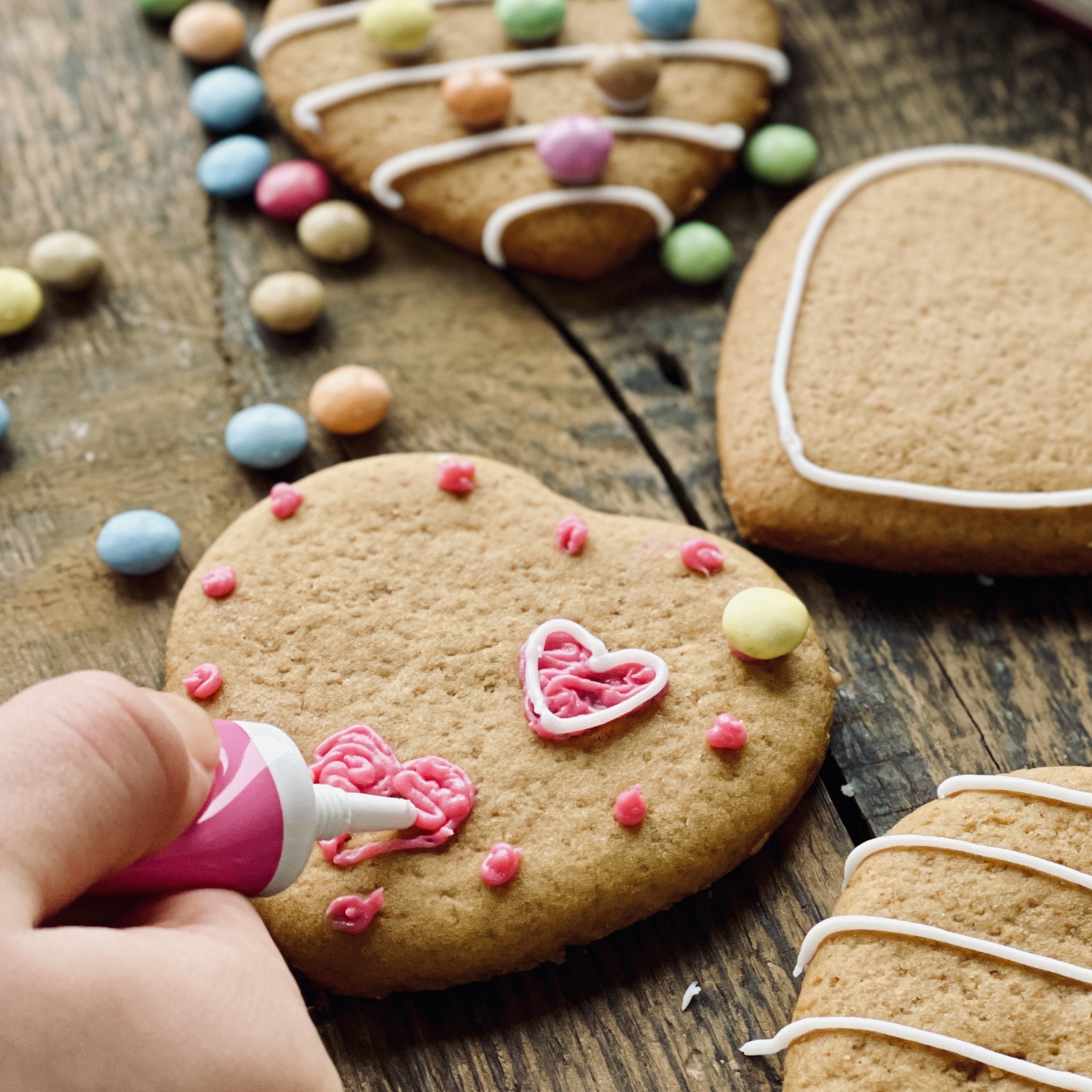 Get creative!
When we asked our designer to create the packaging, she illustrated just a few biscuit designs to inspire and get your creative juices flowing. You could also add names, sayings, patterns combining the two contrasting colours and not forgetting to include the little coloured chocolatey 'jewels' of mini smarties to adorn the top.

Send a little love…
You can of course decorate and then eat the biscuits… but if you want to send a little love and give them as a seriously good hand-crafted gift, simply wrap up the biscuits and pop back in the box and decorate the lid.