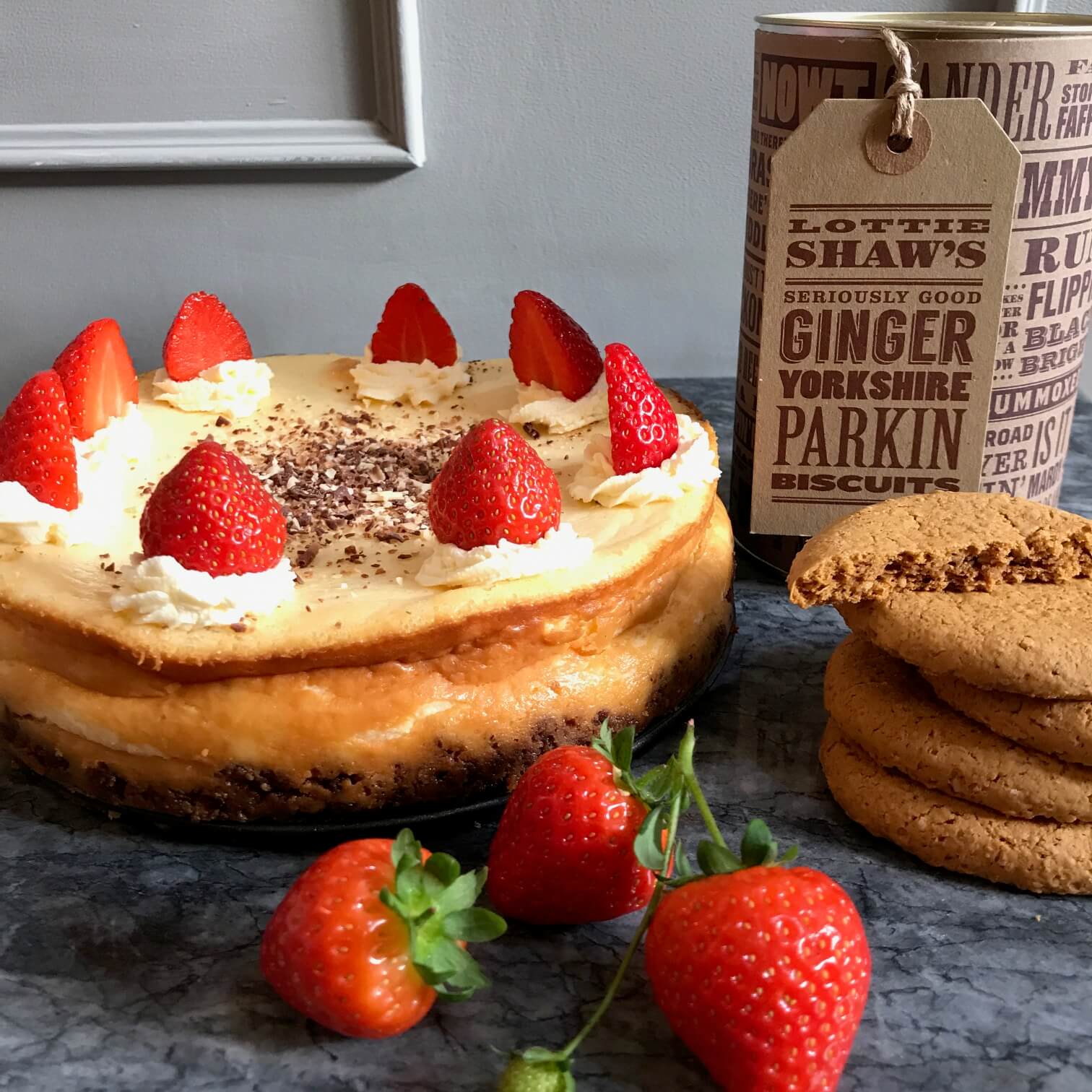 This is a delicious Autumn blend of ginger and pumpkin, in time for a Halloween feast at home or simply a great pud using up all your carved pumpkin.
The soft spiced pumpkin is a delicious pairing with Lottie Shaw's award-winning Yorkshire Ginger Parkin biscuit base. Each year the family carve lots of pumpkins...and then we have a lot of pumpkin & seeds to have to transform into something tasty! This year we're roasting the seeds for a fabulous porridge topping & any spare a healthy treat for the chickens.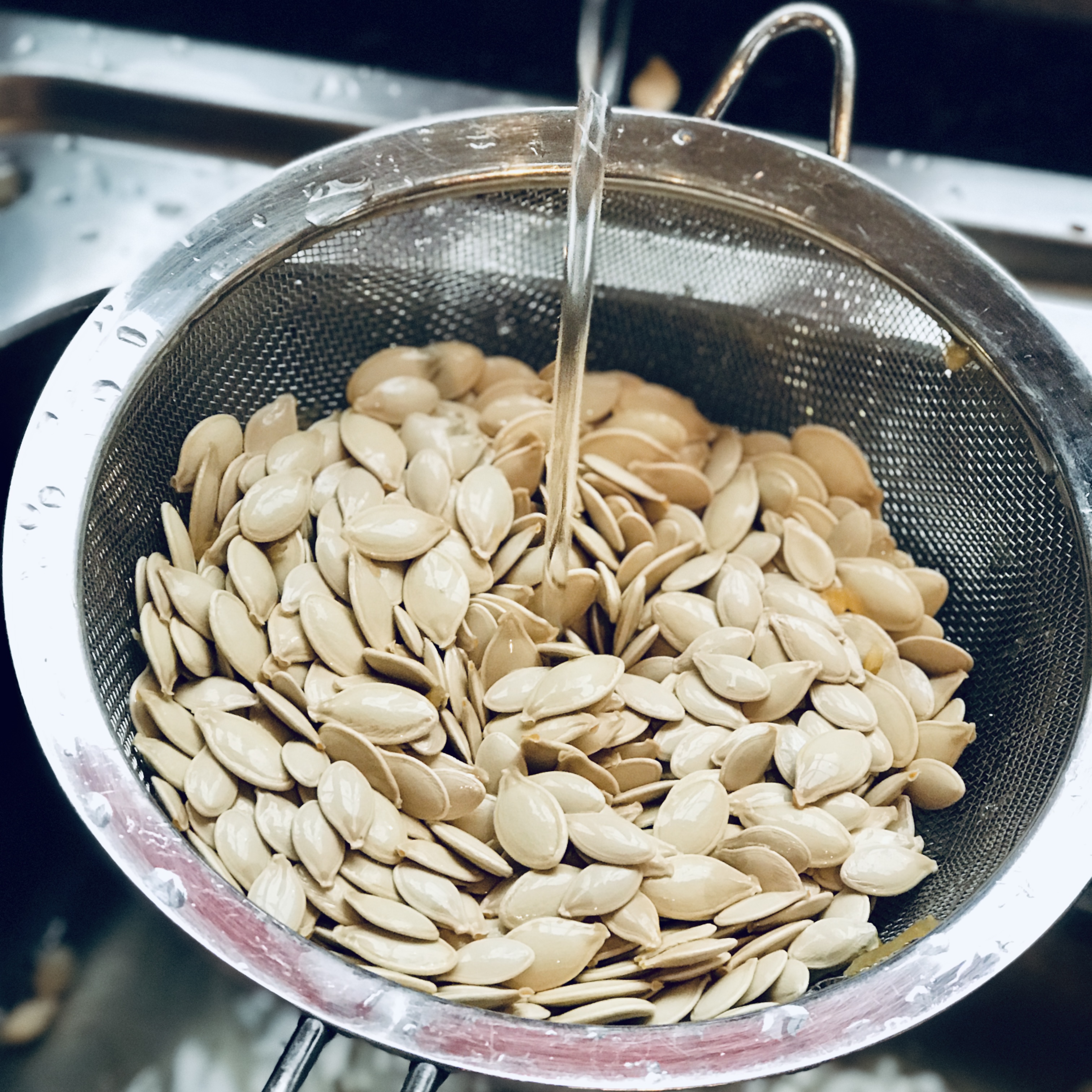 To avoid weeks worth of pumpkin soup heading to the freezer we can recommend this classic recipe. We found the biggest fuss to be the carving and scooping the pumpkin flesh out, which hopefully you have help with - It's definitely easiest with an ice cream scoop.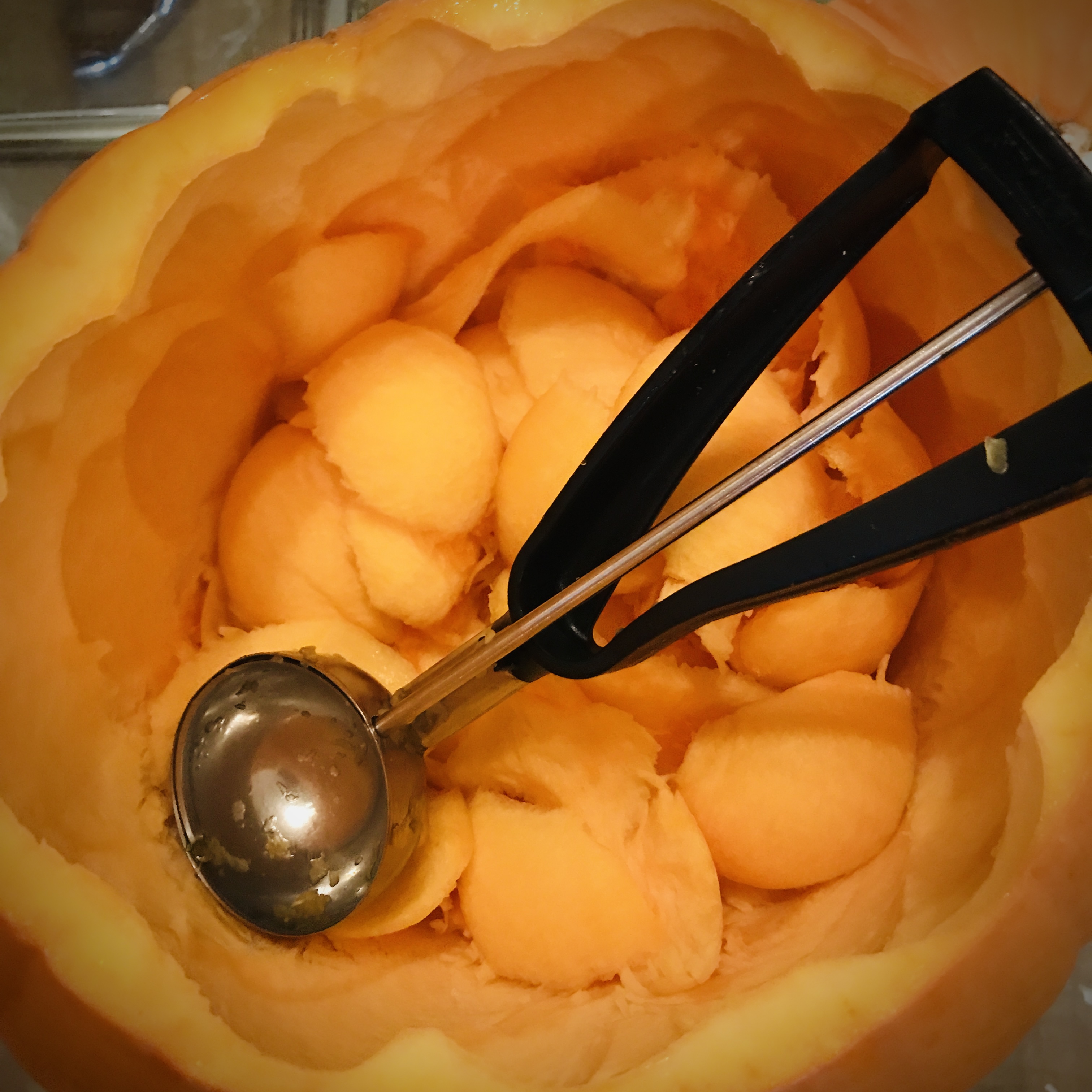 Once you have the pumpkin flesh and seeds separated, wash the seeds and dry, roast (or of course if you know someone with chickens they'll love the treat). Next, lightly grease roasting tins and spread a thin layer of the pumpkin - two tins with a thin layer is better than one thick layer. Gently roast so the edges don't charr too much and leave to cool. Once cool put in a blender and blend until smooth. Now you're ready to start the recipe which is now super quick and easy!
Ingredients:
160g Yorkshire Parkin Ginger Biscuits crushed to even small crumbs
20g unsalted butter
375g pumpkin purée
165g dark brown sugar
1 tablespoon cornflower
1 teaspoon ground cinnamon
¼ teaspoon ground nutmeg
¼ teaspoon salt
1 teaspoon vanilla extract
2 eggs
350ml evaporated milk
Method:
Preheat your oven to 170C / Gas 3
Combine the biscuit crumbs and butter in a 23cm lined (loose bottom works well) flan tin. Firmly press into the the bottom and sides of the flan tin.
Bake for 5 minutes. Cool completely.
Combine the pumpkin purée, dark brown sugar, cornflower, cinnamon, nutmeg, salt, vanilla, eggs and evaporated milk. Blend with a balloon whisk or blended until combined.
Pour into the biscuit base.
Bake at 170C / Gas 3 for 1 hour.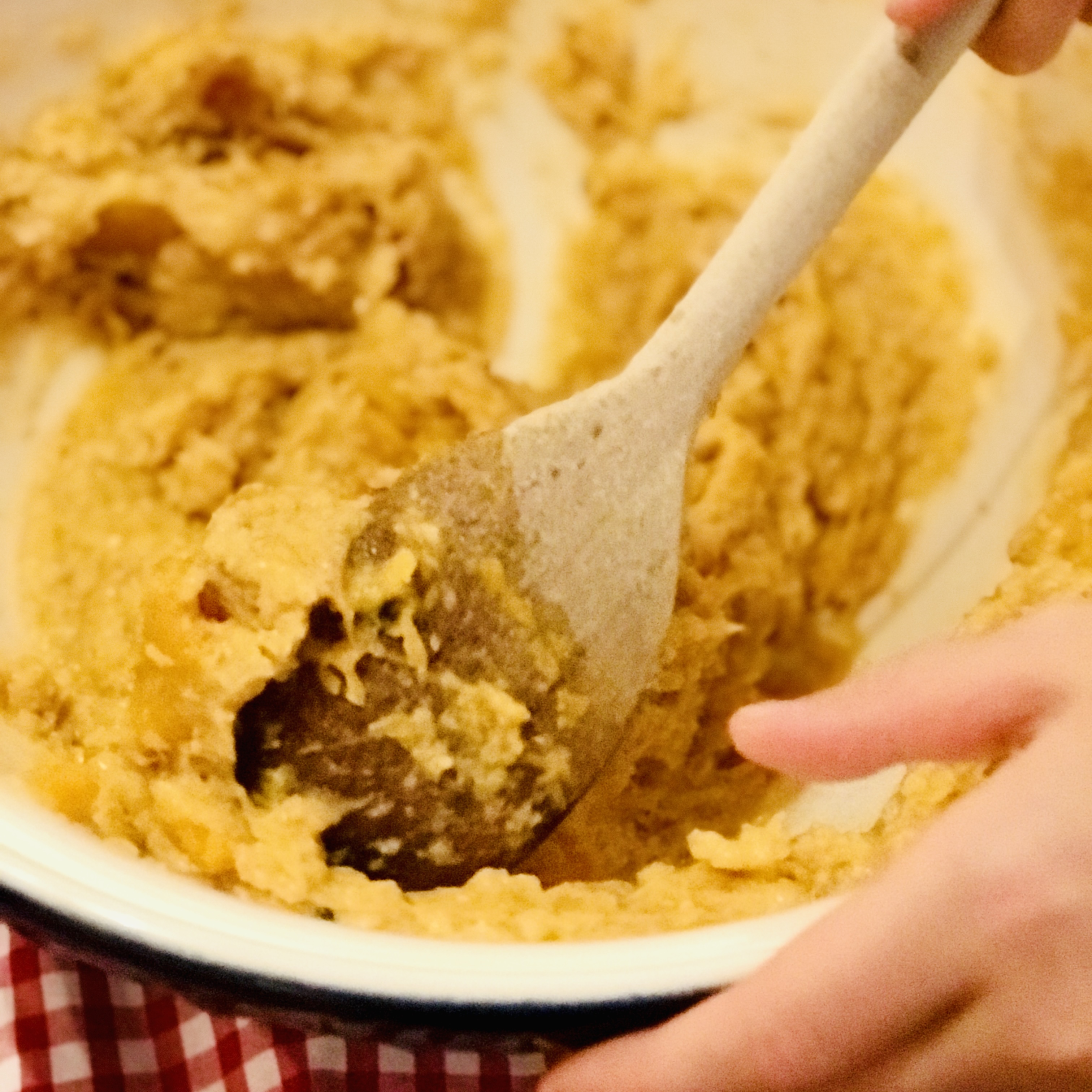 Let it cool and then pop in the fridge to chill. Serve with fruit and cream. Enjoy with a good cup of tea!