If you haven't tried our much-loved regional sticky ginger cake... read on! I've done a little research and it was first documented as been eaten in the 1700's in the first week of November, after the oat harvest, through to modern times becoming a bonfire night celebration cake.

The origins of our award winning Yorkshire Parkin recipe began over a hundred years ago. In 1912 my Great Aunts Edith & Mary, began baking & selling their original recipes of authentic Yorkshire specialities. The Yorkshire Parkin cake recipe was just one of many of their recipes, preserved and handed down over three generations (Grandad, my Mum and Dad then to me!). It was the love of this recipe in particular though that inspired me to create my own brand Lottie Shaw's; reviving and celebrating my family's 'Authentic Taste of Yorkshire' recipes. I was convinced, once people tasted our seriously good Yorkshire Parkin, they would love it and enjoy it all year round... the rest as they say is history! Today, our Yorkshire Parkin sticky ginger cake still remains the award-winning signature product of the Lottie Shaw's brand, and enjoyed worldwide, all year round.

Continuing in the tradition of 'scratch baking' we still follow the traditional family baking techniques and recipes. We choose to still use margarine just as it was originally, to retain its original flavour. We source the finest raw ingredients from English artisan producers; our Oatmeal is produced by one of the oldest family firms in Britain, with over 300 years expertise in producing the very best milled oats. We use free range eggs, and our Yorkshire flour is milled just up the road.One of the unique qualities about Yorkshire Parkin cake is that the treacle within the recipe caramelises and hardens during baking. Before it leaves the bakery it is kept to 'rest' for a few days to allow it too 'come again'… this is where we achieve our seriously good, crumbly stickiness.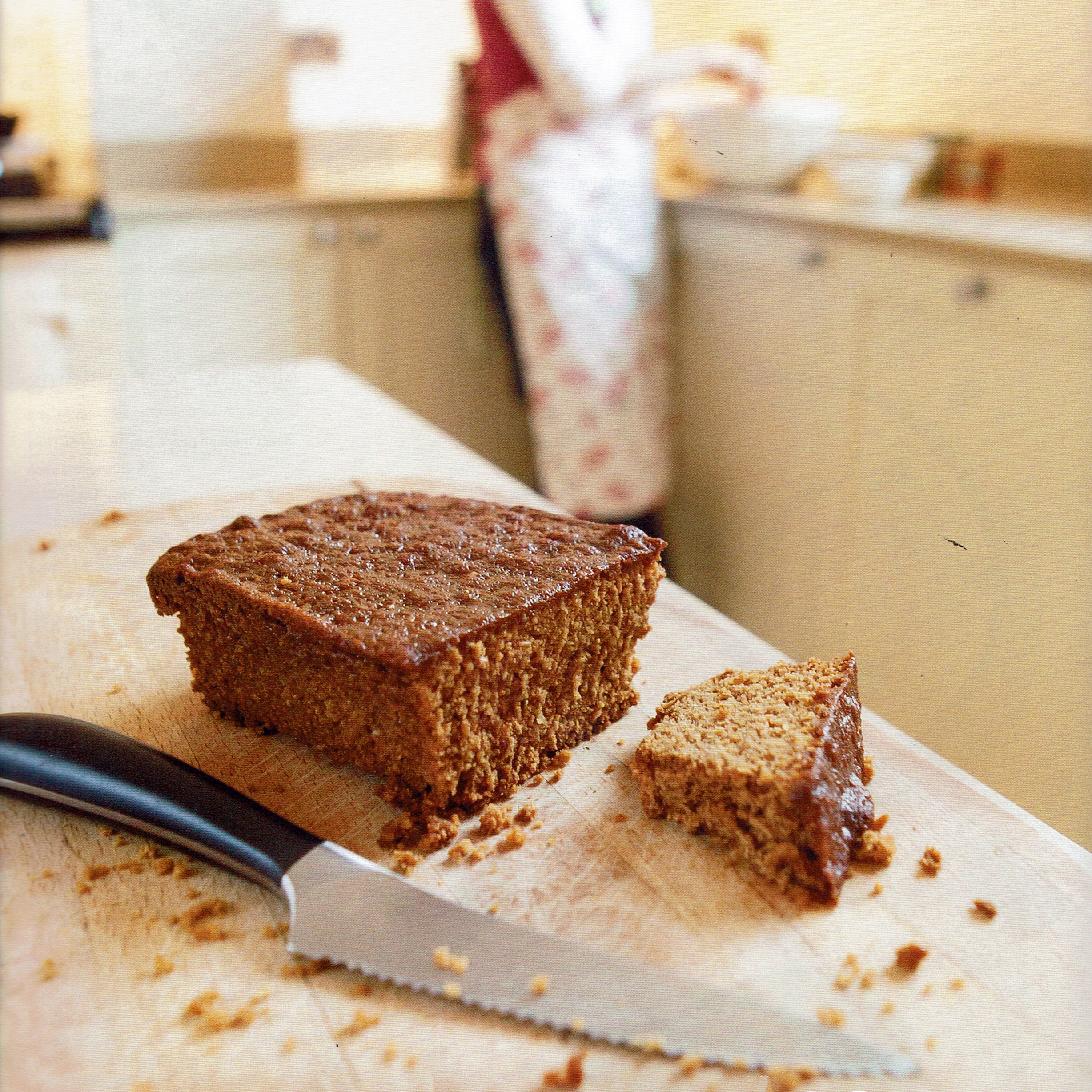 How you enjoy your Yorkshire Parkin? Well this depends on your mood and the occasion of course, but I think a little slab is great tea break pick-me-up, delicious spread with a little butter for an afternoon tea or a great family pud gently warmed with a drizzle of our caramel sauce & custard. Awarded the official 'Authentic Taste Of Yorkshire' our Yorkshire Parkin is available in our distinctly packaged hand-tied gift box online or from delicatessen's, farm shops and independent retailers. Or you can choose our every day 'take-home' pack from Booths, Marks and Spencers, The Co-op and Ocado nationwide.