Here's a little inspiration for a seriously good No Trick Just Treats Halloween...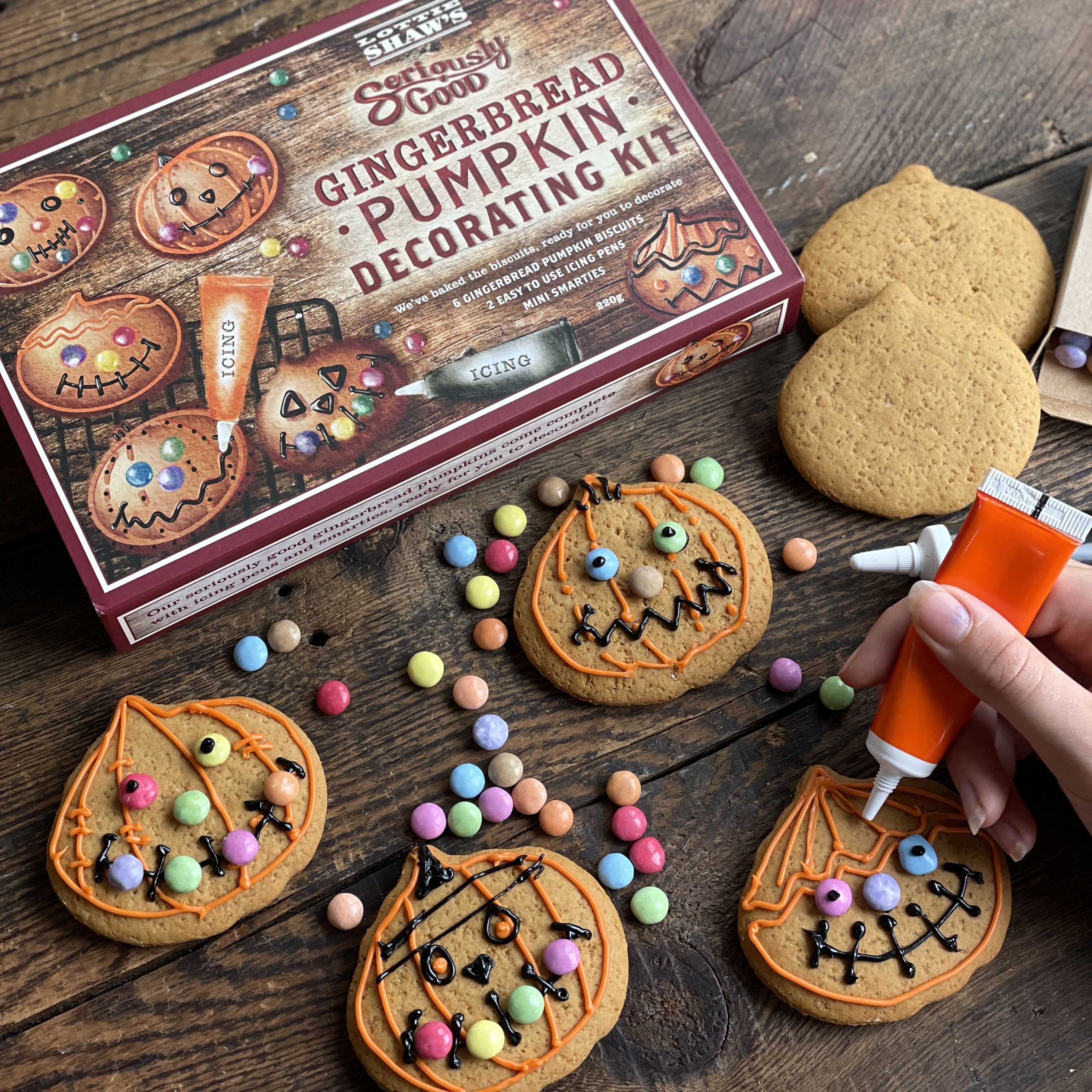 Want to miss the mess of carving but still get into the spirit of Pumpkins? We've baked our signature best-selling recipe gingerbread biscuits and included everything you need to create seriously spooky Halloween decorated biscuits. A perfect half-term activity & Halloween party fun. Our NEW Pumpkin Gingerbread decorating kit includes everything you need to decorate 6 biscuits with easy to use black & orange icing pens and box of mini smarties. For top tips to ice like a pro, head to our Gingerbread Decorating Kit Blog.
Buy NEW Pumpkin Gingerbread Decorating Kit Here.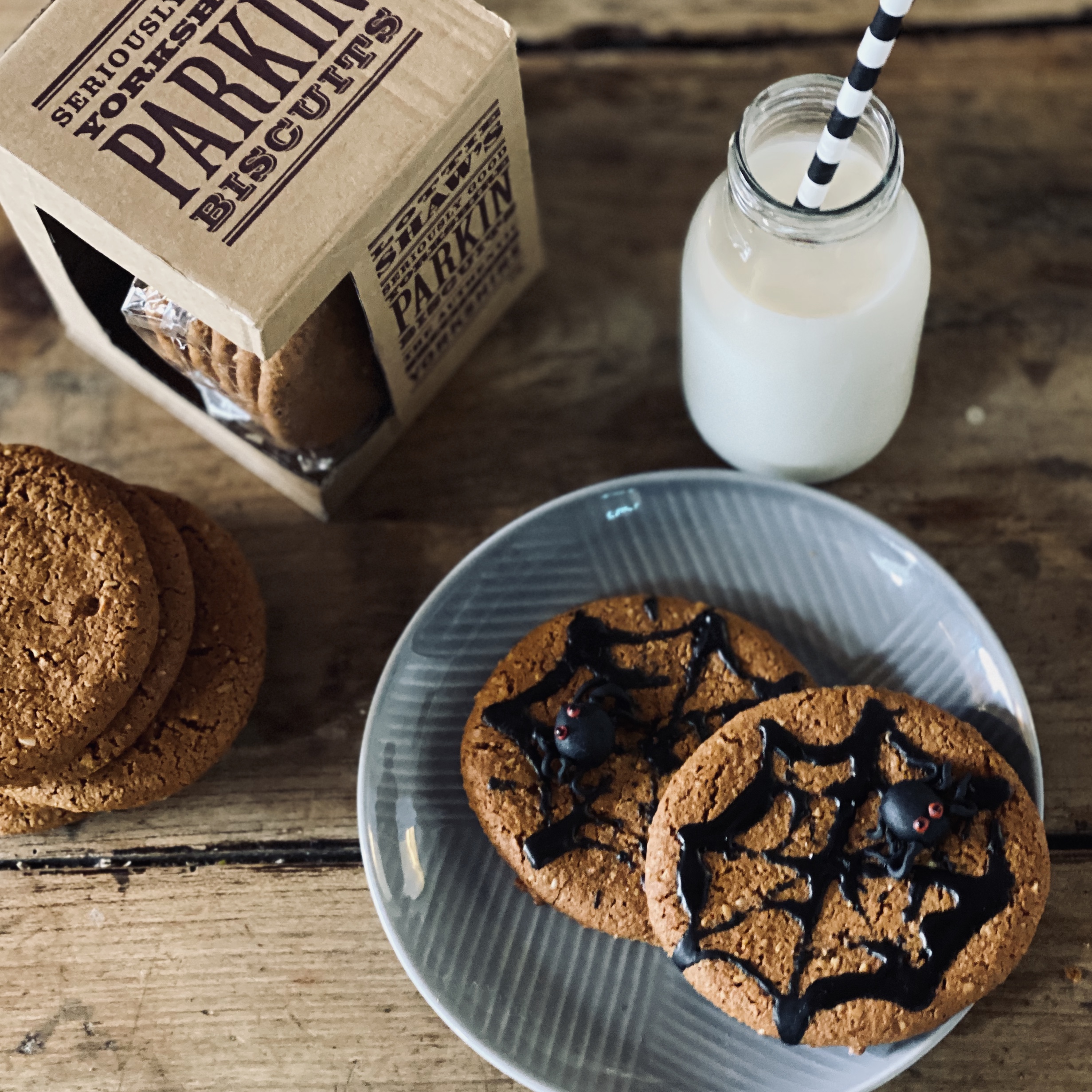 Left over icing pens? OOOH time to transform the ginger biscuit we think is hard to beat, with lots of room to create a spooky spiders web or haunted monster face our box of large Yorkshire Parkin Ginger biscuits may look scary but will taste simply delicious.
Buy a box of Yorkshire Parkin Biscuits Here.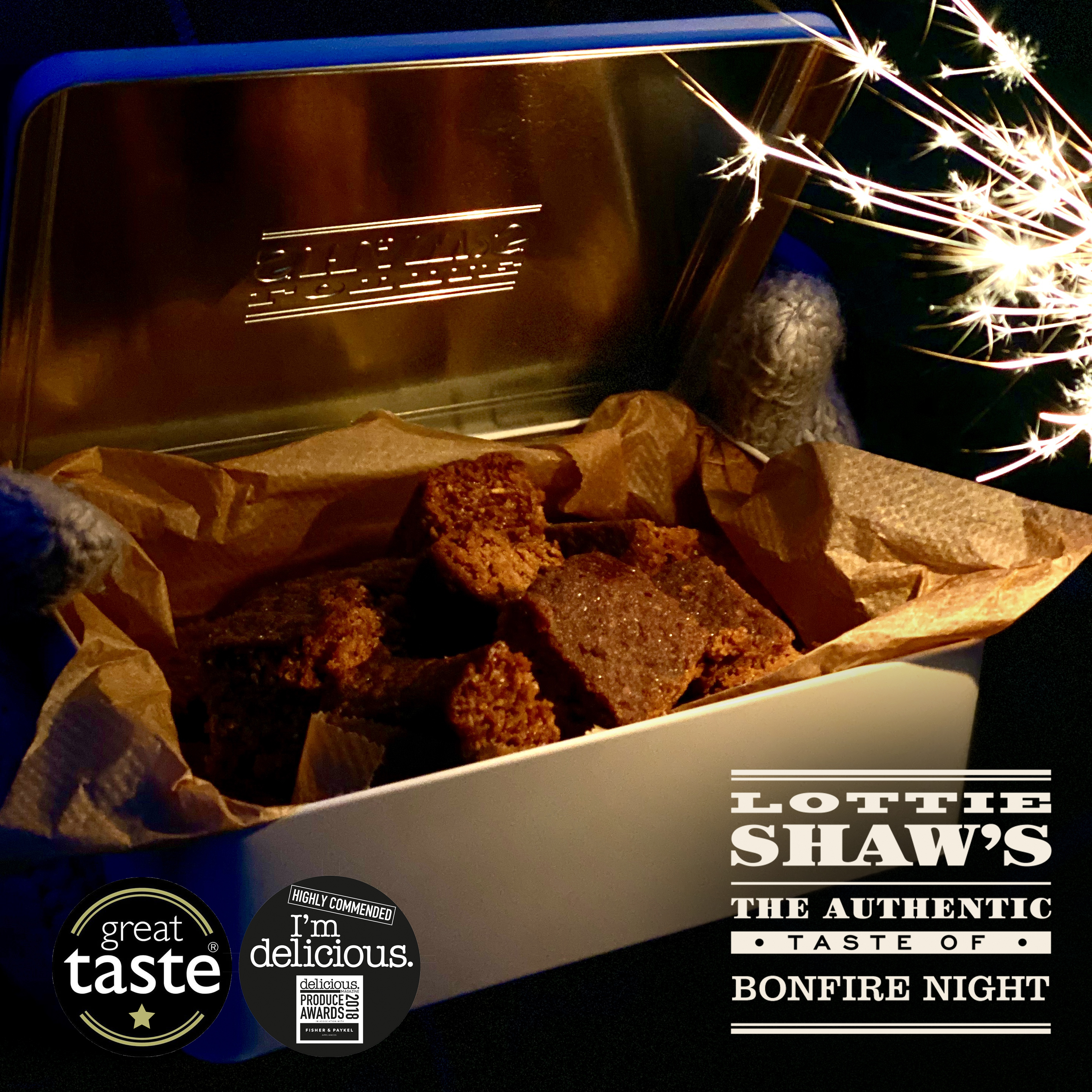 A truly traditional selection of favourite sweet treats for Bonfire gatherings.
Ask any Yorkshire folk, and they'll say no bonfire is complete without slabs of authentic Yorkshire Parkin, rich sticky Ginger cake. Available to buy the treat-to-go sized individual cakes or a family sized loaf ready to cut up into bite sized slabs to enjoy with family & friends around the fire.
Buy Yorkshire Parkin Treat to Go x 12 Here.

Buy Yorkshire Parkin Loaf Here.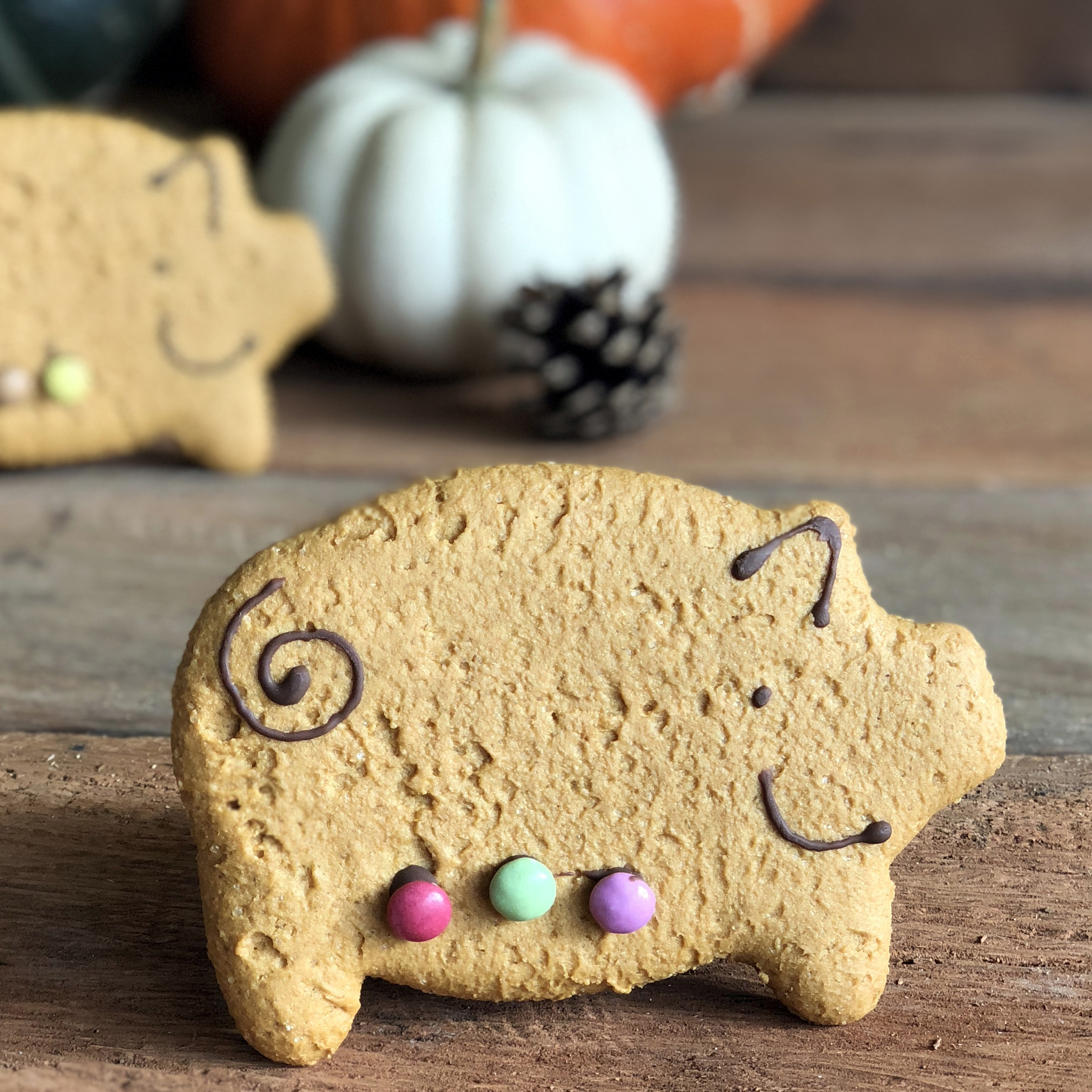 The origins of the humble Parkin Pig is said to be from the days of Yorkshire Lord & Ladies hosting lavish feasts of spit roast pigs on bonfire night, whilst the poor would have enjoyed a biscuit in the shape of a pig. Today a firm family favourite, our Gingerbread Parkin Pig is almost too cute to eat… baked to our signature gingerbread recipe, a rich warm ginger flavour decorated with chocolate mini smarties.
Buy Box of 12 Gingerbread Parkin Pigs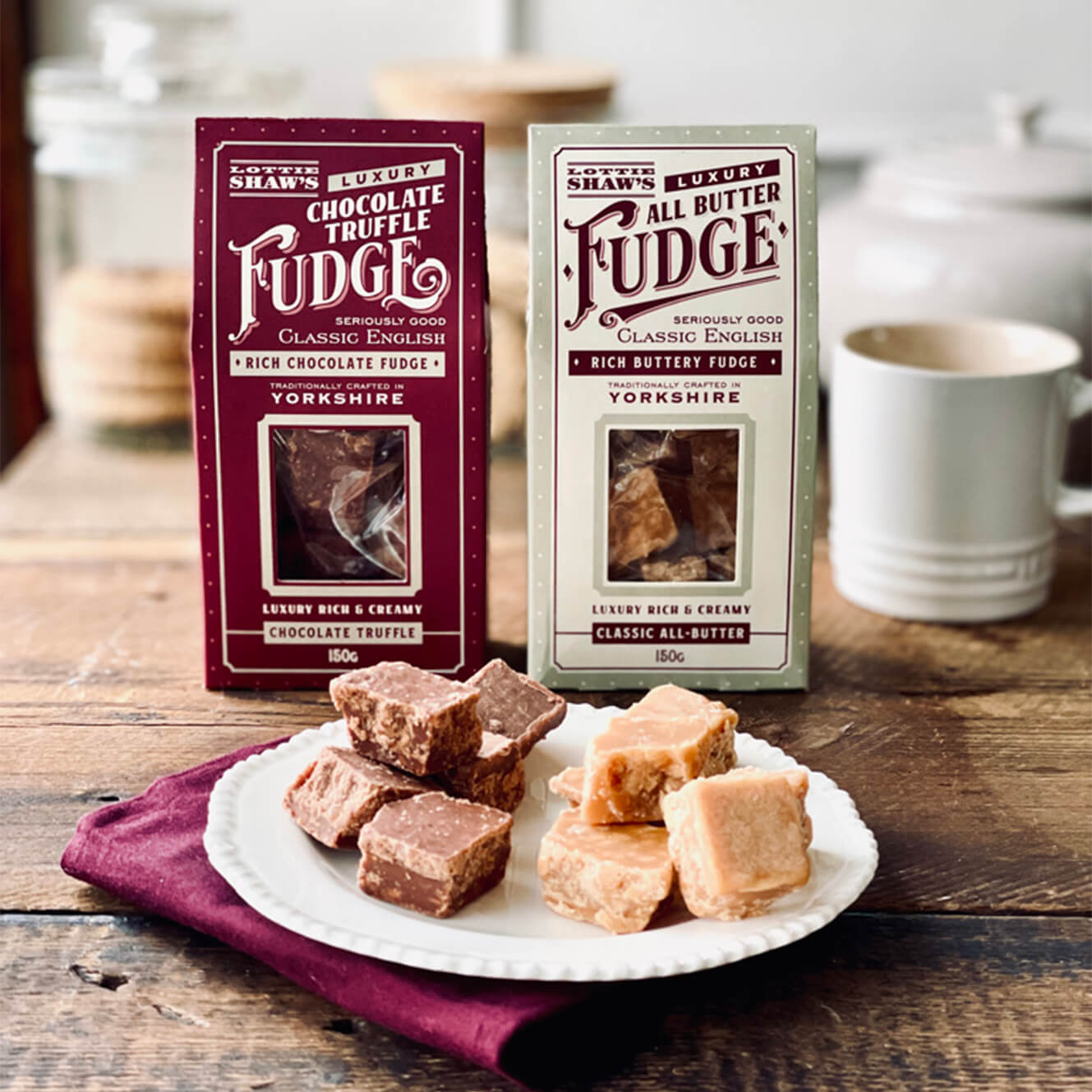 A night to enjoy traditional sweets, our luxury Chocolate Truffle Fudge or Classic All-butter Fudge are melt in the mouth, rich velvety indulgence, perfect to share around the fire.
Buy our Luxury Chocolate Fudge

Buy Our Classic All-Butter Fudge

Have you tried to make our Yorkshire Parkin Biscuit S'mores? If you love chocolate, ginger and soft toasted marshmallows this is a showstopper bonfire night treat. When the fire pit or bonfire embers are hot but low, grab "the best ginger biscuit ever" and sandwich a chocolate shard and a warm gooey toasted marshmallow... they are fun and memorable way to end the night. Head to our S'more blog for more info.
Buy Yorkshire Parkin Biscuits Here.
Buy Dark Chocolate Orange Shards Here.

Buy Milk Chocolate Ginger Shards Here.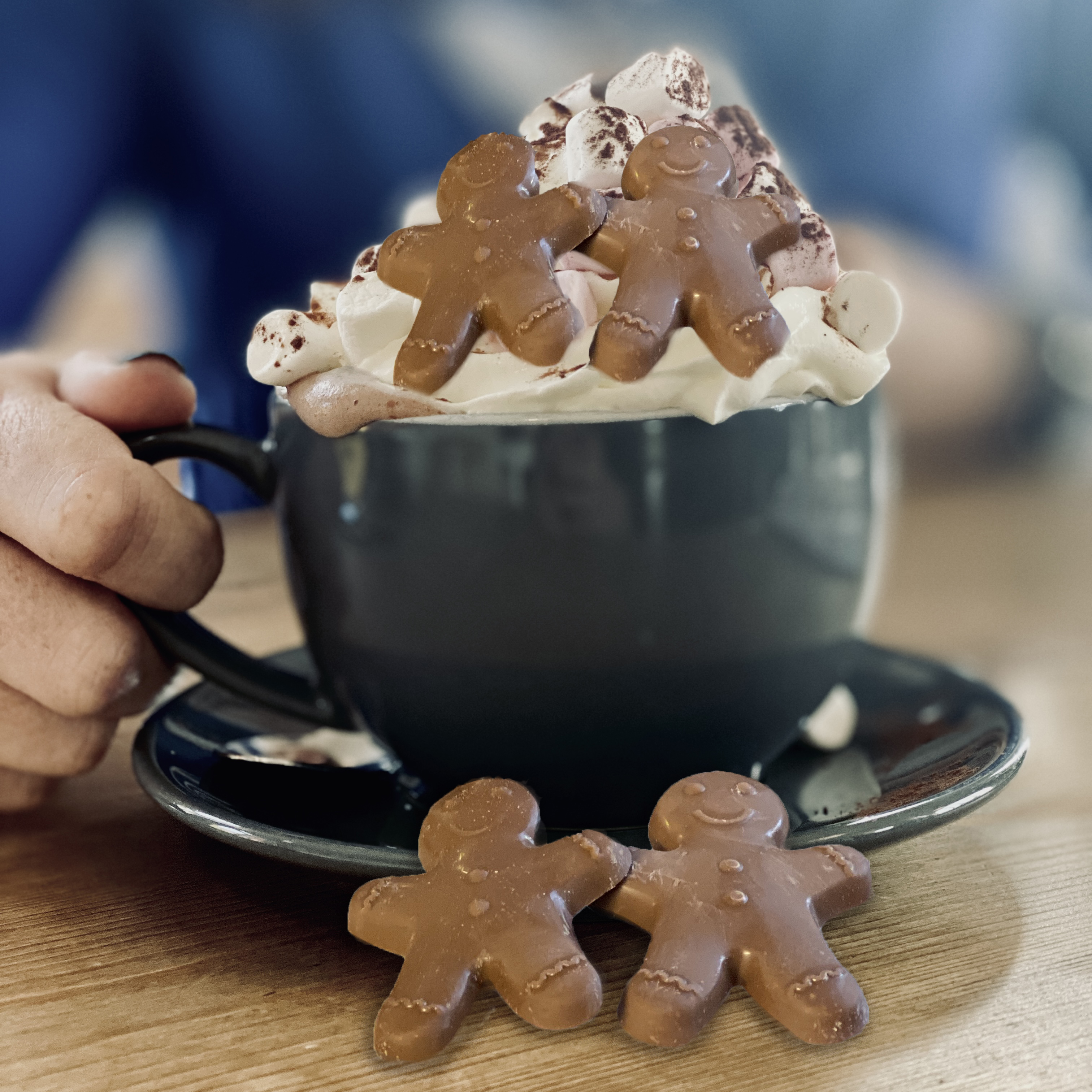 Annnnd it wouldn't be Bonfire Night without a mug of creamy rich hot chocolate topped with our Mini Chocolate 'Guy Fawkes" Men!!!