EY UP IT'S NEARLY YORKSHIRE DAY!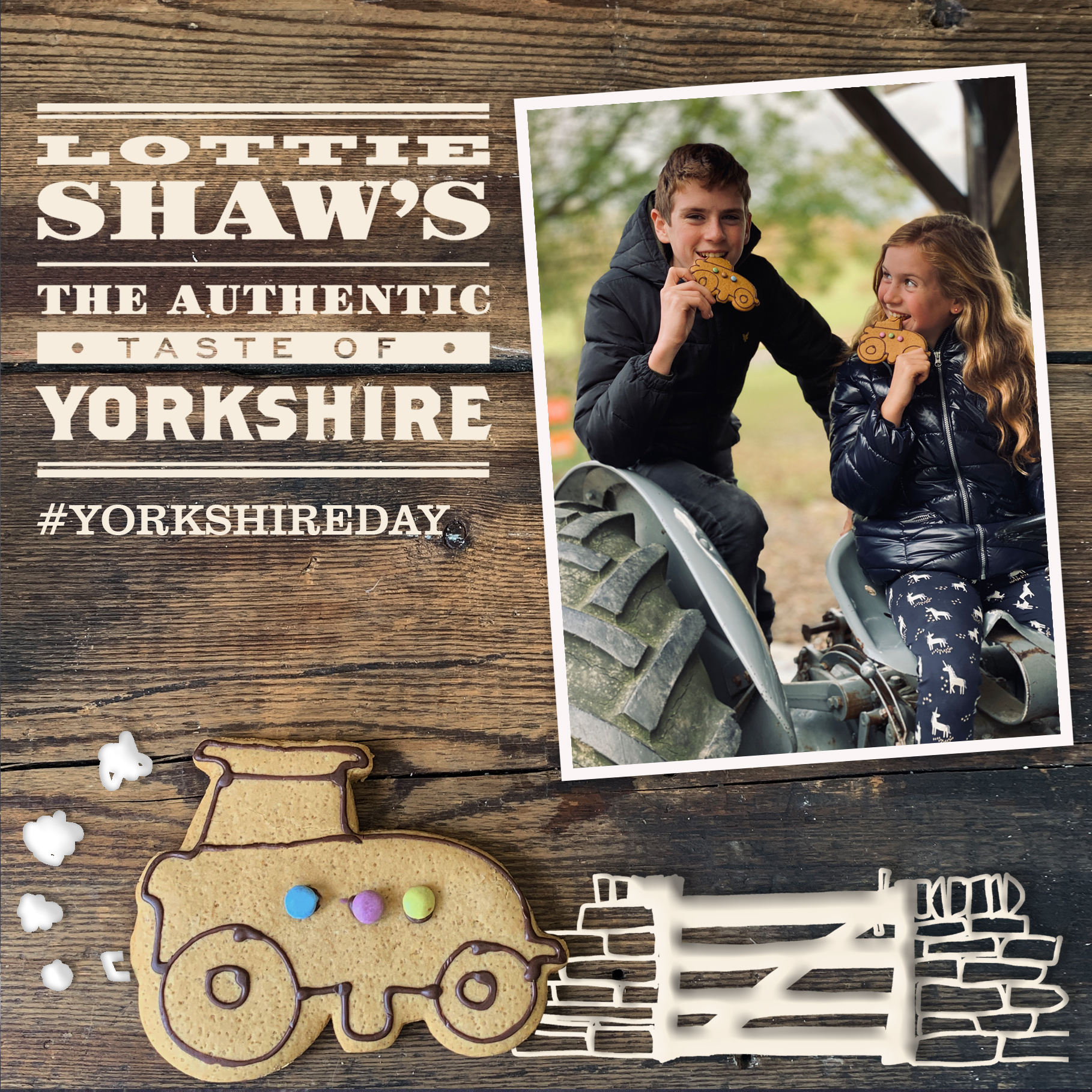 Beginning many years ago with a simple reading, Yorkshire Day celebrated the local traditions and folklores of Yorkshire. Today 1st August is a day to celebrate all that is special about the county - from the food, history and customs handed down through generations of proud Yorkshire folk.
The History...
A day to remember and feel regional pride, Yorkshire Day originated as a military holiday. It's roots stem from many things including the emancipation of slaves in 1834. On this day the military allowed the regiments to wear a rose in the headdress, celebrating the emancipation anniversary, successfully campaigned for by Yorkshireman William Wilberforce. Protests were later held on this day, against the indenting of Yorkshire with re-shuffling of local governments in the reorganisation of 1974. Yet with a history many diverse events and changes, Yorkshire has retained it's long held regional traditions.
Celebrations This Year...
Throughout the county there will be celebrations with food & activities. The Yorkshire Ridings Society still walk the ancient city wall of York as they did centuries ago ending in a declaration within the gatehouse.
This year we could join the Great Yorkshire Picnic - at the spectacular Sewerby Hall & Gardens, Bridlington or join the online celebrations streaming live entertainment including storytelling and poetry throughout the day.
If you head to Welcome to Yorkshire there are a list of attractions open around Yorkshire celebrating Yorkshire Day.
The Authentic Taste Of Yorkshire...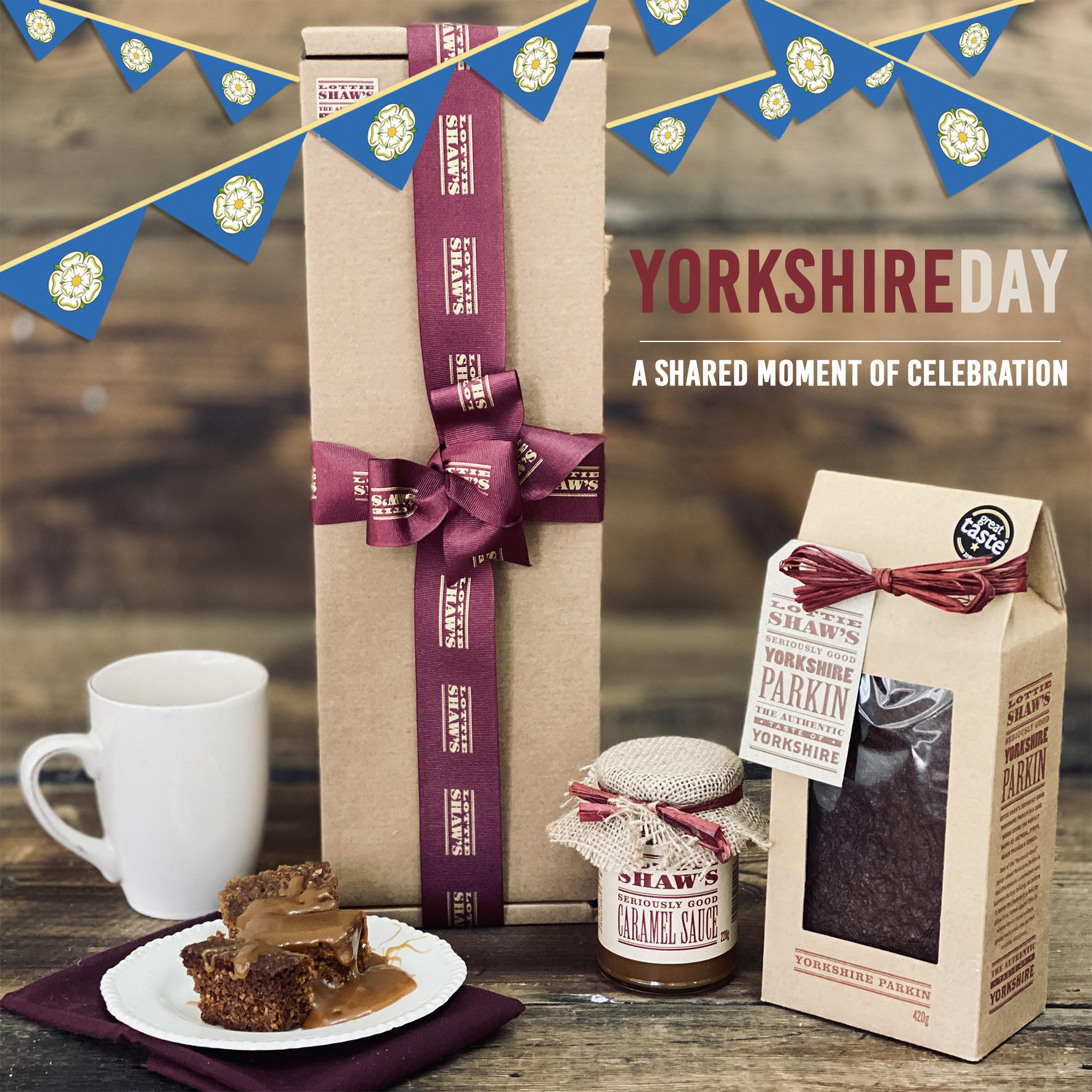 We will definitely be getting our family together, eating the finest local Yorkshire produce and for pudding we'll have our favourite of course - our 100 year old family recipe of Authentic Yorkshire Parkin cake. Traditionally eaten at times of celebration, our sticky ginger cake is a perfect treat with a little butter and a cup of Yorkshire Tea, or drizzled with our warm caramel sauce as a great family pud!
Here's a few more of our seriously good Yorkshire baked treats...
Currant Pasty Slice Yorkshire Parkin Biscuits Oatmeal & Raisin Biscuits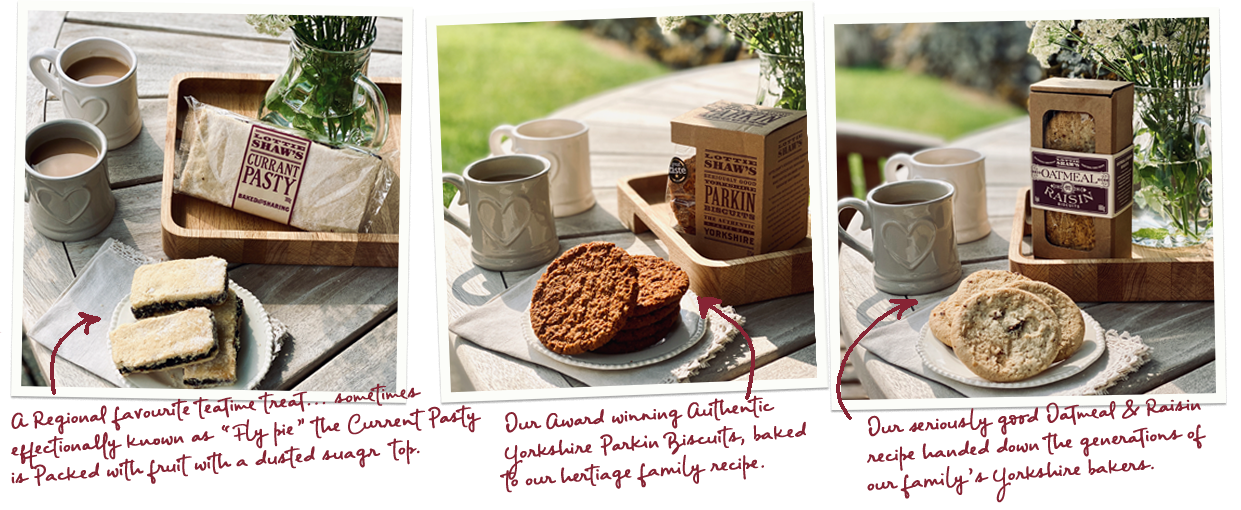 Click here to buy our " Authentic Taste of Yorkshire" sticky ginger cake - Yorkshire Parkin.
Click here to buy a Lottie Shaw's Tea towel of classic Yorkshire Sayings
Click here to buy Yorkshire Tea Time Favourites
Click on any underlined features for links to more info, but whatever you decide to do we hope you enjoy the day!
#yorkshireday #yorkshire #lottieshaws #heritagerecipes